In the world of business travel, the journey becomes more than a mere transition; it evolves into a remarkable opportunity to immerse oneself in the realm of luxury and comfort among the clouds. Join me as we embark on an unforgettable 8-hour flight, departing from the bustling city of Chicago and landing amidst the timeless elegance of London. Throughout this remarkable journey, you'll have the privilege of experiencing the unmatched excellence of United Polaris Business Class, an experience that truly embodies the concept of "Elevating Business Travel". Every facet of this extraordinary adventure has been meticulously curated to elevate and enhance your travel experience, turning it into a seamless blend of relaxation and sophistication. From the warmly inviting ambiance of the lounge to the lavish and sumptuous comfort of your seat, from the thoughtful provision of an array of luxurious amenities to the impeccable quality of sleep provided, every meticulous detail has been thoughtfully and skillfully designed to create an experience that is unparalleled and extraordinary in every sense.
Stop by the Lounge: United Polaris Luxury Awaits
Embark on your journey by entering the inviting realm of the United Polaris Lounge at Chicago O'Hare International Airport, where every element has been carefully designed with the goal of "Elevating Business Travel." This sanctuary of serenity and indulgence sets the stage for an exceptional travel experience that awaits you. The moment you step into the lounge, you'll find yourself enveloped in an atmosphere that promises to elevate your entire journey.
Designed with the utmost attention to your comfort, the lounge features an array of signature seating arrangements that redefine the concept of relaxation. Sink into plush, ergonomic chairs thoughtfully designed to embrace your body, providing the perfect setting for unwinding before your flight. These carefully curated seats offer more than mere comfort; they invite you to settle in and truly savor the moments leading up to your departure.
Within this elegant setting, you'll discover a world of culinary delights and expertly crafted cocktails. Every facet of your palate will be catered to, with delectable bites that tantalize your taste buds and artisanal cocktails that present the perfect symphony of flavors. Immerse yourself in a culinary journey that is both delightful and refined, setting the tone for the extraordinary experiences that await you.
READ ALSO: Luxurious Tranquility at 30,000 feet: Delta One Suite on NYC to Paris Flight
As you prepare to embark on your journey, the lounge extends a dedicated relaxation area that serves as an oasis away from the bustling airport. Sink into plush sofas and allow the serene ambiance to envelop you. Whether you choose to catch up on last-minute tasks, indulge in a good book, or simply close your eyes and revel in a moment of tranquility, the relaxation area is designed to cater to your every need.
For those seeking an extra touch of rejuvenation, the United Polaris Lounge offers the added convenience of showers. Refresh yourself and invigorate your senses before embarking on your flight. Step out feeling revitalized and ready to embrace the experiences that lie ahead.
The United Polaris Lounge is a testament to meticulous attention to detail, ensuring your comfort and satisfaction throughout your journey, all while "Elevating Business Travel." From the meticulously curated cocktails to the serene relaxation area, every aspect of the lounge experience reflects United's commitment to enhancing your journey. So, even before stepping onto the plane, you'll have already encountered a glimpse of the luxury and indulgence that await you in the skies.
Boarding: A Prelude to Excellence
As you step onto the aircraft, a surge of anticipation washes over you. The United Polaris staff extends a warm and genuine welcome, a prelude to the exceptional journey that lies ahead. Taking my seat, I was graciously offered a glass of champagne, an invitation to commence the voyage on a note of refined luxury—a gesture that symbolized the essence of the experience awaiting me.
Amenity Kit: Crafting Elegance in Every Detail
As you settle into your seat, a moment of luxury unfolds in the form of the amenity kit. Presented with a sense of artistry, the TheraFace kit by Therabody epitomizes elegance. This exquisite kit bestows you with skincare essentials that transcend traditional inflight amenities— an eye serum, a facial spray, and a sumptuous hand cream. Yet, it extends beyond skincare, catering to your every need with thoughtful inclusions like earplugs, an eye mask, tissues, and even a pen—a testament to the meticulous craftsmanship of the experience.
Entertainment: The Skies Awaken with Excitement for Elevating Business Travel
Prepare to be enthralled as you delve into the world of onboard entertainment—an expansive universe of amusement awaits. The onboard entertainment system serves as your gateway to an array of options, from an extensive library of movies and TV shows to a curated collection of music. With the 8-hour flight stretching ahead, the journey transforms into a canvas of entertainment possibilities. Whether you choose to catch up on work or immerse yourself in captivating entertainment, United Polaris ensures that every moment in the sky is marked by engagement and delight.
Meal: A Gastronomic Odyssey at Altitude
Elevating your inflight dining experience to new heights, United Polaris crafts a gastronomic journey that transcends the ordinary. Delight your taste buds with a menu that embodies the essence of culinary artistry, meticulously curated to satisfy even the most discerning palate. Every dish is a masterpiece in its own right, meticulously prepared and presented with a touch of elegance. From the appetizers that tantalize your senses to the main course that is a symphony of flavors, the meal experience takes on a whole new dimension at altitude.
As you savor each delectable bite, you're reminded that every aspect of your journey with United Polaris is designed to redefine your expectations. From boarding to the in-flight experience, every detail reflects a commitment to excellence, ensuring that your time in the sky is not just a means of travel, but a seamless fusion of luxury, comfort, and anticipation—a journey that truly elevates the art of travel.
Seat & Sleep: Slumber in the Clouds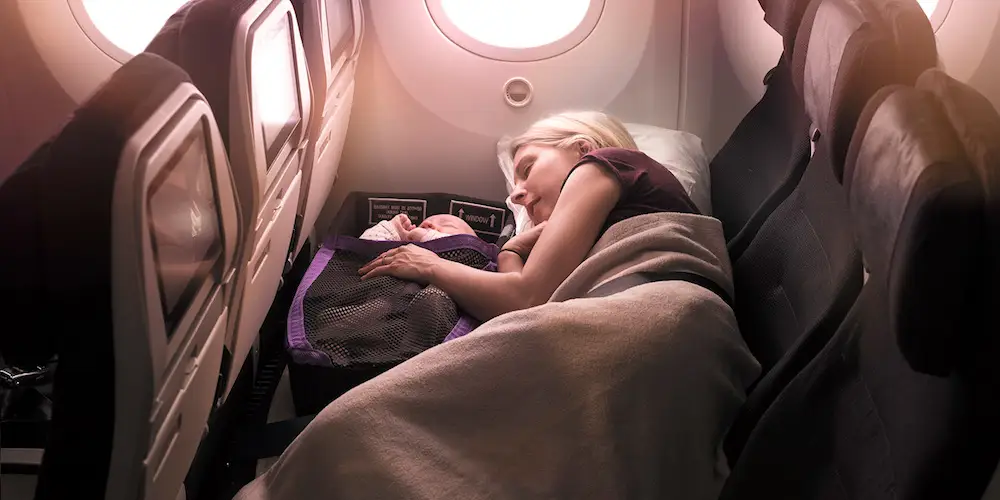 As the sun sets, your United Polaris seat transforms into a haven of repose. The Saks Fifth Avenue bedding cradles you in comfort, making it easy to slip into peaceful slumber. With a fully adjustable seat and plush bedding, sleep becomes a luxurious escape from the confines of the plane. During this 8-hour journey, I enjoyed a remarkable 5 hours of restful sleep, all attributed to the exceptional seat comfort and the high-quality bedding.
Conclusion: United Polaris—Elevating Business Travel
From the lounge to the sleep quality, United Polaris Business Class redefines the very essence of business travel. In just 8 hours, the journey becomes a symphony of luxury, comfort, and sophistication. As you touch down in London, you'll not only bring back the experiences of your destination but also the memory of a remarkable flight that has set a new benchmark for business travel. United Polaris doesn't just get you there; it elevates the journey itself.