As an editor at AirlineTraveler.com, I've had the privilege of jetting off to countless destinations around the world. However, there's something special about discovering hidden gems right here in the United States. This time, my adventure took me to the picturesque shores of Virginia Beach, and I must say, it was a week to remember. I'll share my detailed experience exploring Virginia Beach in this article.
Arrival and Transportation: Smooth Sailing Through ORF Airport
My journey began at the Norfolk International Airport (ORF), where I was pleasantly surprised by the efficiency and convenience of my travel experience. Flying into ORF was a breeze, and the airport staff were friendly and welcoming. Within no time, I had collected my luggage and was ready to embark on my Virginia Beach adventure.
For this trip, I decided to rent a car, which proved to be a wise choice. The ease of picking up my rental car was second to none, and it offered me the flexibility to explore the city and its surrounding areas at my own pace.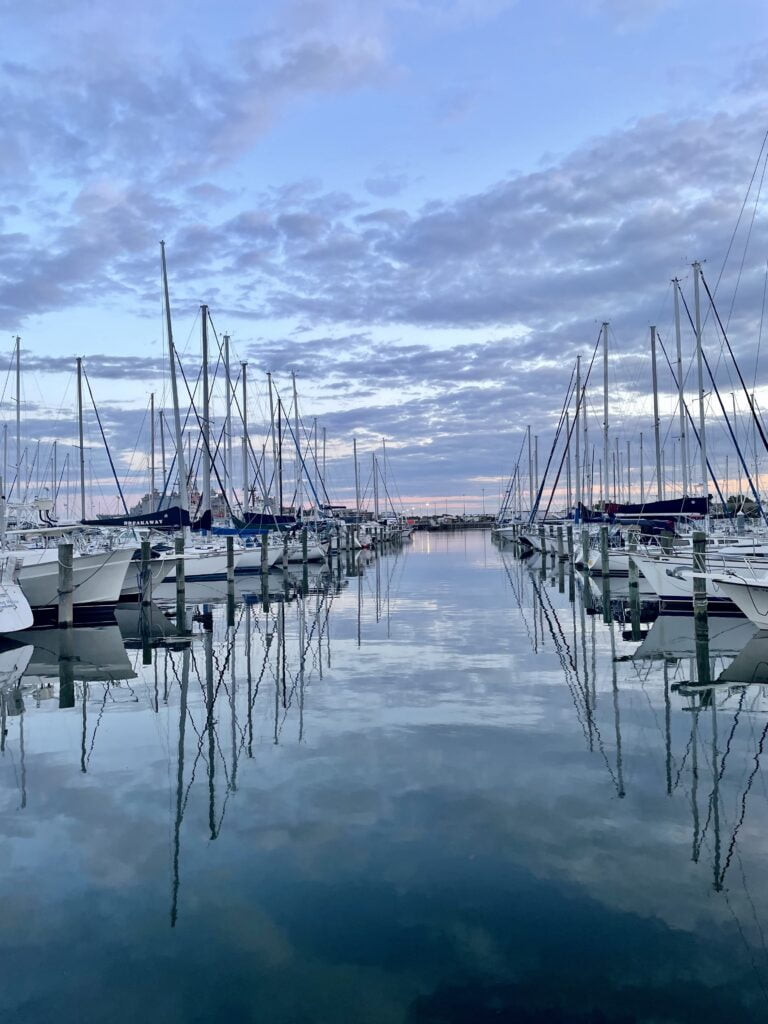 A Room with a View: Marriott Virginia Beach Oceanfront
My home away from home for the week was the Marriott Virginia Beach Oceanfront, and let me tell you, the location was absolutely unbeatable. The moment I stepped into my room, I was greeted by breathtaking ocean views that stretched as far as the eye could see. The sound of the waves crashing against the shore was the perfect lullaby each night.
The room itself was not only spacious and comfortable but also beautifully designed, making it the ideal retreat after a day of adventure. With the beach just steps away, I couldn't have asked for a better place to stay.
Adventure Awaits: A Day at Busch Gardens Williamsburg
One of the highlights of my trip was a day trip to Busch Gardens Williamsburg, located just a short drive away from Virginia Beach. The journey took approximately 1.5 hours, but the scenic route made the time fly by.
Upon arrival, I found that parking was readily available, and the entrance fee to the park was well worth it. Busch Gardens Williamsburg is a theme park that offers a little something for everyone, from thrilling roller coasters to immersive cultural experiences. I was particularly thrilled by the new roller coasters they had recently added to their lineup, providing an adrenaline rush like no other.
READ ALSO: Beach Holidays: Where is the cheapest place for a beach holiday?
Culinary Delights: Three Must-Try Restaurants
Virginia Beach is a food lover's paradise, and I had the pleasure of dining at several remarkable establishments. Three of my favorites were:
Waterman's Surfside Grille: Located just a short stroll from my hotel, Waterman's Surfside Grille offered an extensive seafood menu with the freshest catches of the day. The oceanfront setting made for a memorable dining experience, and their famous Orange Crush cocktail was a delightful treat.
The Atlantic on Pacific: Known for its seafood and breathtaking views, The Atlantic on Pacific served up dishes that were as pleasing to the eyes as they were to the taste buds. The outdoor seating allowed me to soak up the sun while savoring their delectable cuisine.
Catch 31 Fish House and Bar: This upscale seafood restaurant at the Hilton Virginia Beach Oceanfront was a culinary masterpiece. With a diverse menu, impeccable service, and an elegant atmosphere, Catch 31 was a dining experience that left a lasting impression.
Exploring Downtown Norfolk: Waterside and The Night Market
One evening, I ventured to Downtown Norfolk for a fun-filled night at Waterside. This vibrant waterfront district offered an array of dining options, but what truly caught my attention was "The Night Market." Happening on the first Thursday of every month, this event featured local artisans and vendors showcasing their handmade crafts and products. It was a wonderful opportunity to immerse myself in the local culture and pick up some unique souvenirs.
In conclusion, my week in Virginia Beach was a perfect blend of relaxation and adventure. The ease of flying in and out of ORF Airport, the spectacular oceanfront views at the Marriott Virginia Beach Oceanfront, the thrill of Busch Gardens Williamsburg, and the culinary delights of Virginia Beach's restaurants all contributed to an unforgettable experience. Add in the cultural exploration of Downtown Norfolk, and you have a recipe for a truly memorable getaway. Virginia Beach, you've won my heart, and I can't wait to return.
In other article, 30 Best Family-Friendly Hotels In Paris