Delta is making some big changes to the SkyMiles program, with new ways to quality for Medallion status, higher tier thresholds, and Sky Club access. While the carrier has simplified the process to earn status, with MQMs and MQSs gone, qualifying for elite status will double in 2025 from the current year. The carrier, on Wednesday, announced a transformation that focuses more on the dollars passengers spend, rather than the distance they travel. And American Express card members are going to find it harder to get into Delta Sky Clubs in airports. Here's everything you need to know about Delta's big changes for 2024;
SkyMiles changes
First are changes to Delta's SkyMiles qualification tiers, which will start on Jan. 1, 2024. The changes will make it more difficult to earn status with Delta.
Starting then, members will only be able to earn frequent flyer status through Medallion Qualifying Dollars (MQDs). Previously, Delta allowed customers to earn status through MQDs, Medallion Qualifying Miles (MQMs), and Medallion Qualifying Segments (MQSs).
Delta will convert any MQMs on members' accounts in early 2024—members will have the option of rolling them over into MQDs at a 20-to-one ratio or into miles at a 2-to-1 ratio.
There are some changes to how you earn MQDs—members will still earn one MQD for every dollar spent on flights operated by Delta and its partners, but there will also be other options.
Anything booked directly through Delta, including car rentals, hotel stays, or packages via Delta Vacations will earn MQDs at the same rate. Credit card spending via Delta credit cards and certain American Express Delta cards will also earn MQDs, but at different rates:
SkyMiles Platinum and SkyMiles Platinum Business cards will earn one MQD for every $20 spent.
SkyMiles Reserve and Reserve Business American Express cards will earn one MQD for every $10 spent.
READ ALSO: Luxurious Tranquility at 30,000 feet: Delta One Suite on NYC to Paris Flight
At the same time, the threshold for status via MQDs is going up for each tier:
Silver Medallion will now require 6,000 MQDs, up from 5,000.
Gold Medallion will require 12,000 MQDs, up from 8,000.
Platinum Medallion will require 18,000 MQDs, up from 12,000.
Diamond Medallion will require 35,000 MQDs, up from 20,000.
According to Delta, in an announcement, said that the changes are aimed at simplifying the process for consumers.
"Delta is on a multi-year journey to transform our SkyMiles Program by building a portfolio of options for customers to grow their membership with Delta beginning as soon as they join the program," said Dwight James, S.V.P. of Customer Engagement and Loyalty and CEO of Delta Vacations. "Our Members will earn status the way they want to not only along their travel journey, but also in their everyday lives."
Sky Club changes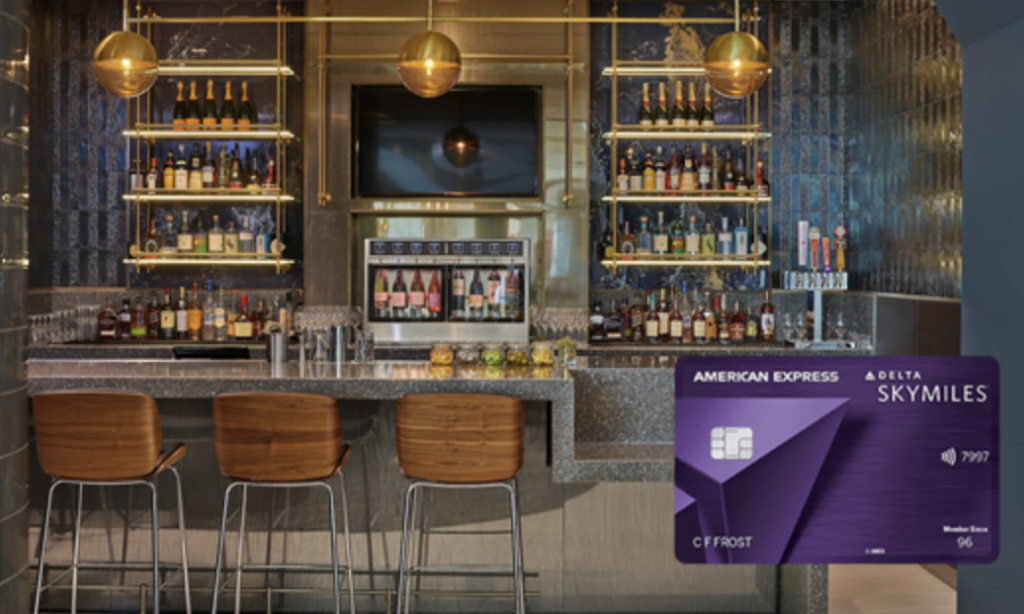 Second are major changes to access to Delta's Sky Clubs, which have been regularly overcrowded during this post-pandemic travel boom period. The changes will cut down on access across the board.
Starting in February 2024, both American Express Platinum Card holders and Delta Reserve American Express Card holders will have their access capped American Express Platinum holders will be allowed six visits per year and Delta Reserve holders will get 10 visits per year. Delta will boost that access to unlimited for those spending $75,000 on either card.
Those who are dual card members with both the American Express Platinum Card holders and Delta Reserve American Express Card will be able to use the full allotment of both cards.
Starting in January 2024, Delta Basic Economy ticket holders will no longer be granted access regardless of what credit card they hold.
Access to the 15 American Express Centurion airport lounges will not change the Associated Press reported on Thursday that American Express doesn't expect to make changes despite Delta's moves.
Delta announces big sky club access changes for 2024 and beyond international: Frequently Asked Questions
Does Delta Platinum get lounge access?
Those holding the Platinum Card will be allowed six visits per year, while the Delta Reserve Card holders will get 10 annual visits. Those who book a basic economy ticket will no longer be allowed in Delta's lounges starting Jan. 1, 2024, regardless if they carry a Platinum Card or any other premium credit card.
Can gold members get into Delta Sky Club?
Delta Medallion elite members with Gold, Platinum or Diamond status receive lounge access when they're traveling in premium economy class or higher on an international flight that's operated by Delta or an eligible partner airline.
Does Diamond status get you into Delta Sky Club?
Delta Diamond, Platinum, or Gold Medallion Status permits entry to the Club when flying in Delta Premium Select internationally or in Delta One (or the equivalent cabin on a Delta partner operated flight).
Can I get into Delta Sky Club with Amex Platinum?
The card currently offers complimentary access to several other airport lounges through its Global Lounge Collection. You can access several lounges free of charge, including Delta Sky Club, Priority Pass (enrollment required), and the Centurion Lounge in more than 1,400 combined locations in 140+ countries
Conclusion
Some cared holders have said Delta's new changes are quite harsh even on their highest-tier cardholders. Even American Express allows all US-Platinum cardholders to use the lounge unlimited times, only requiring the $75,000 spend for guest access. However, it remains in line with the carrier's policy of prioritizing its highest-paying customers, with Medallion status now the only way to get you guaranteed entry.
In other article, Budget Out-of-Country Vacations Guide: How to Plan Cheapest Out of Country Vacations