Introduction
Dubai, a dazzling city in the United Arab Emirates, is a destination that seamlessly blends modernity with tradition, creating a unique and captivating experience for travelers. Known for its awe-inspiring architecture, luxurious lifestyle, and vibrant mix of cultures, Dubai has become a global hotspot for tourists from around the world. This city offers a wealth of beautiful places to visit, each with its own charm and allure. From towering skyscrapers to serene desert landscapes, here's an introduction to some of the most beautiful places to explore in Dubai. Whether you're seeking adventure, relaxation, or cultural enrichment, Dubai has something for every type of traveler.
1. Burj Khalifa
Starting our journey with the world's tallest skyscraper, the Burj Khalifa is an architectural marvel that dominates the Dubai skyline. Its observation decks offer breathtaking panoramic views of the city, making it a must-visit for any traveler.
2. Palm Jumeirah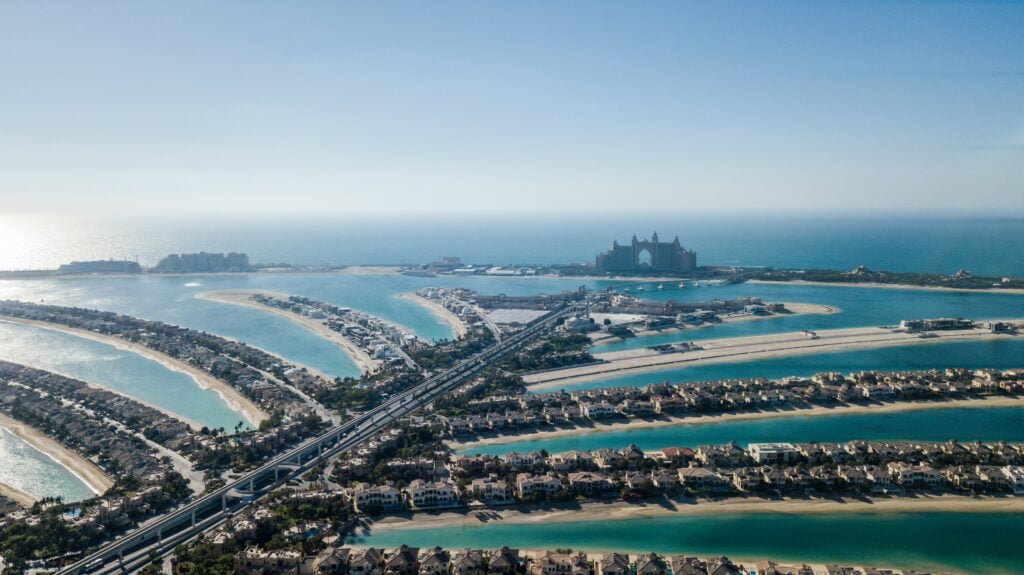 Shaped like a palm tree and known for its luxurious resorts and pristine beaches, Palm Jumeirah is a man-made island that exemplifies Dubai's opulence. It's a paradise for beach lovers and water sports enthusiasts.
3. Dubai Marina
This picturesque waterfront district is a hub of entertainment and leisure. Stroll along the promenade, dine in world-class restaurants, or take a boat tour to appreciate the stunning skyline and the stunning contrast of modern skyscrapers against the backdrop of the Arabian Gulf.
4. The Dubai Fountain
Located at the base of the Burj Khalifa, this choreographed fountain show is a visual delight, with water jets dancing to music and illuminated by a spectacular light show. It's a captivating evening experience.
5. Dubai Desert
Venture into the outskirts of Dubai to explore its vast and tranquil desert landscapes. Engage in activities such as dune bashing, camel riding, and desert safaris. The desert offers a serene escape from the city's hustle and bustle.
6. Dubai Mall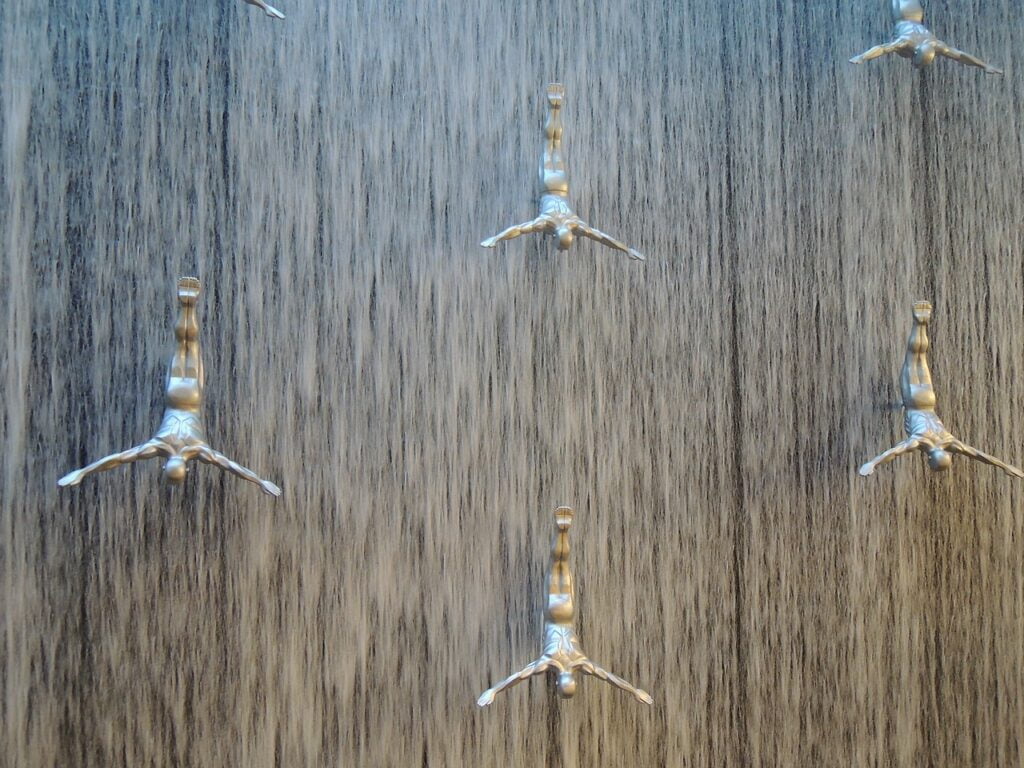 As one of the world's largest shopping malls, Dubai Mall is not just a shopping destination but a complex with entertainment and leisure options. Inside, you'll find the Dubai Aquarium, an ice rink, and a wide range of dining and shopping experiences.
7. Al Fahidi Historic Neighborhood
Step back in time by visiting the Al Fahidi Historic Neighborhood, also known as Al Bastakiya. This area showcases Dubai's rich history with its traditional wind-tower architecture, art galleries, and museums.
8. Jumeirah Mosque
One of the few mosques in Dubai open to non-Muslims, Jumeirah Mosque is an exquisite example of Islamic architecture. Guided tours offer insight into the culture and religion of the UAE.
9. Dubai Miracle Garden
This enchanting garden is a floral wonderland with intricate designs and patterns created entirely from flowers. It's a seasonal attraction but a captivating one, especially for nature enthusiasts.
10. Global Village
A cultural and entertainment extravaganza, Global Village hosts pavilions representing various countries, offering an opportunity to experience diverse cultures, cuisine, and shopping in one place.
11. Dubai Creek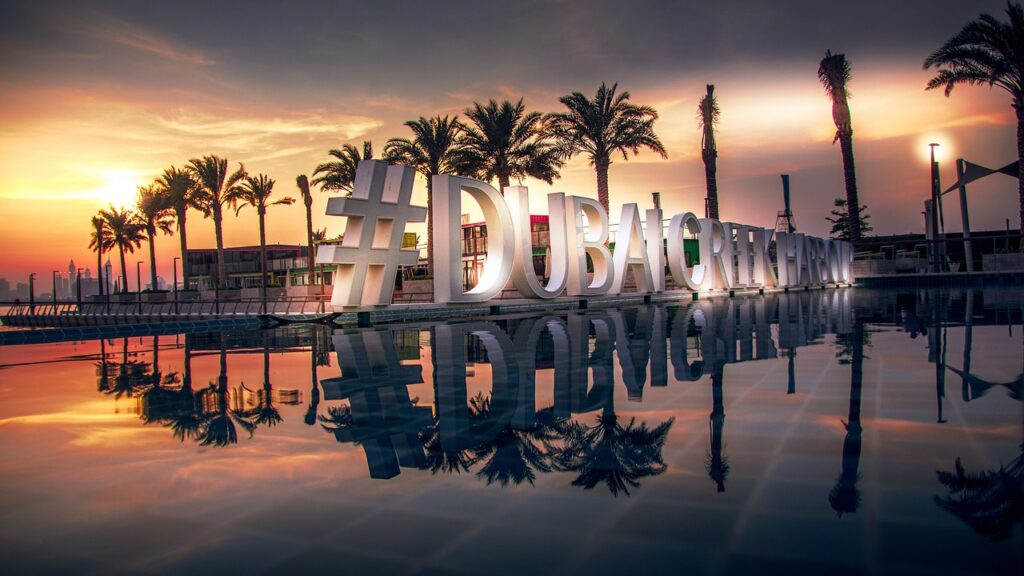 The historic heart of the city, Dubai Creek is a natural seawater inlet where the city's origins can be traced. Take an Abra, a traditional wooden water taxi, to cross the creek and explore the bustling souks (markets), such as the Gold Souk and the Spice Souk.
12. Dubai Opera
A modern architectural masterpiece, Dubai Opera is not only renowned for its stunning design but also for its diverse cultural performances, including ballet, opera, theater, and concerts. It's a place to appreciate the arts in a contemporary setting.
13. Alserkal Avenue
This vibrant arts district in the heart of Al Quoz showcases Dubai's flourishing contemporary art scene. You'll find galleries, workshops, and cultural spaces that celebrate creativity and innovation.
14. Ski Dubai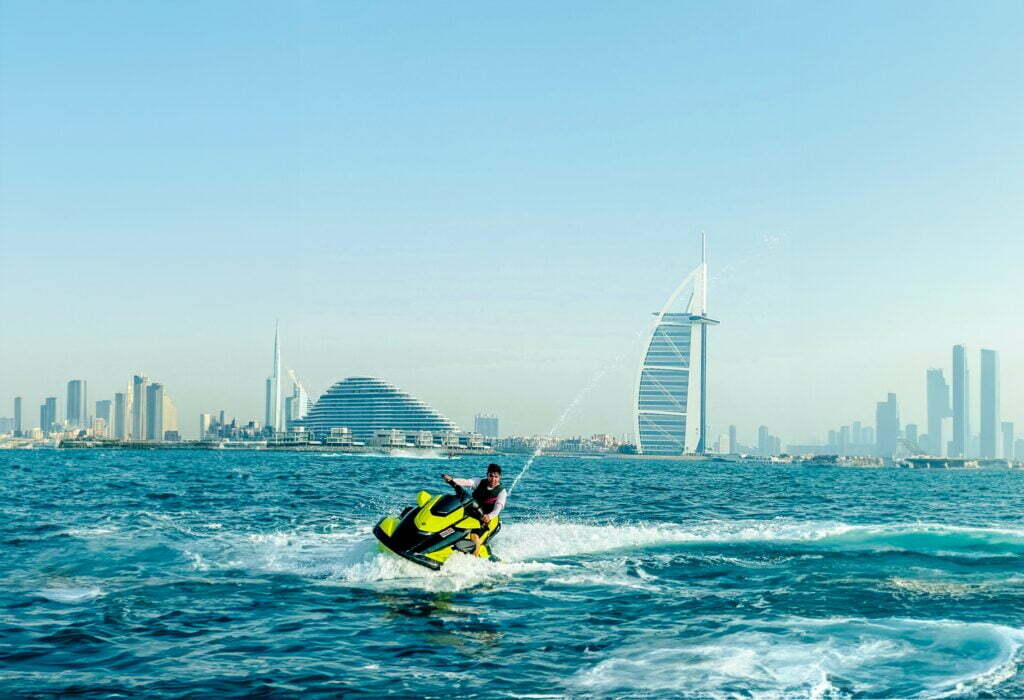 Yes, you can experience winter in the heart of the desert! Ski Dubai, located within the Mall of the Emirates, offers a unique indoor skiing and snowboarding experience in a massive snow park.
15. Dubai Parks and Resorts
This entertainment complex features several theme parks, including Motiongate Dubai, Bollywood Parks Dubai, and Legoland Dubai. It's a family-friendly destination with a variety of rides and attractions.
16. Hatta
Just a short drive from Dubai, Hatta is an oasis of tranquility, with its cool mountainous terrain and pristine Hatta Dam. It's an ideal spot for hiking, mountain biking, kayaking, and exploring the heritage village.
17. Kite Beach
A popular spot for beach lovers, Kite Beach offers a relaxed atmosphere with stunning views of the Burj Al Arab. You can engage in water sports, enjoy a picnic, or simply bask in the sun on this beautiful stretch of shoreline.
18. Dubai Frame
This architectural marvel is a giant picture frame that offers spectacular views of both old and new Dubai. It's a fascinating way to witness the city's transformation over the years.
19. Dubai Autodrome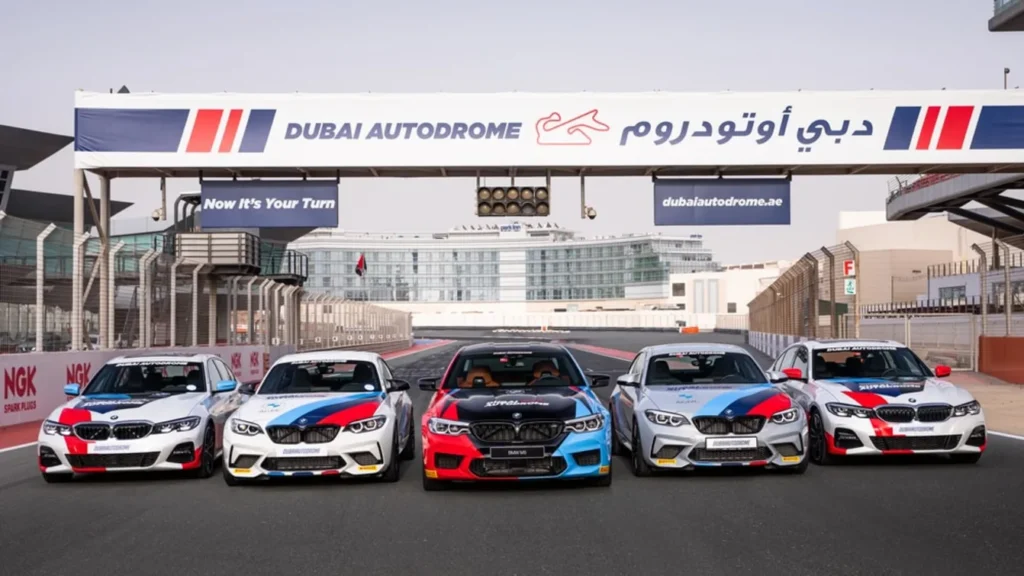 For motorsports enthusiasts, the Dubai Autodrome is a state-of-the-art racing circuit where you can experience the thrill of driving high-performance cars or watching professional races.
20. Dubai Aquarium and Underwater Zoo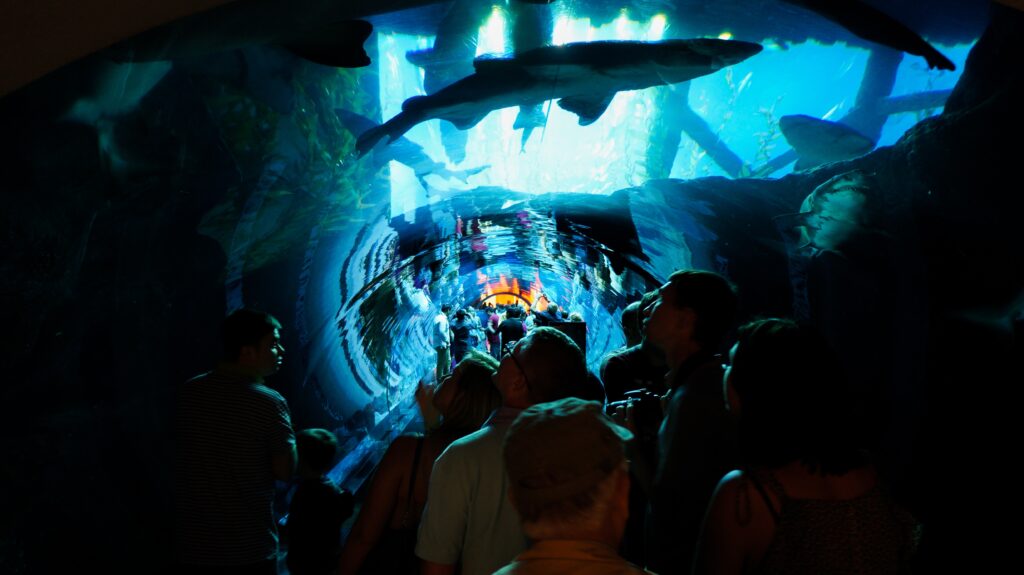 Located in the Dubai Mall, this massive tank is home to thousands of aquatic animals. It also features a walkthrough tunnel and an underwater zoo, providing an educational and entertaining experience for all ages.
Dubai's continual evolution and innovation make it a dynamic destination that never fails to captivate visitors. Whether you're interested in modern extravagance, cultural exploration, or natural beauty, Dubai's diverse attractions make it a city that has something to offer every traveler
Beautiful Dubai Places Frequently Asked Questions
Here are some frequently asked questions about Dubai:
1. What is Dubai known for?
Dubai is known for its iconic skyline, luxury shopping, world-class hotels, and a blend of modern and traditional Middle Eastern culture. It's also famous for the Burj Khalifa, the world's tallest building, and the Palm Jumeirah, a man-made island.
2. When is the best time to visit Dubai?
The best time to visit Dubai is during the winter months, from November to April, when the weather is milder and more pleasant. Avoid the scorching summer months, as temperatures can exceed 40°C (104°F).
3. Do I need a visa to visit Dubai?
Most visitors to Dubai require a visa, which can vary depending on your nationality and the purpose of your visit. Check with the UAE embassy or consulate in your home country for specific visa requirements.
4. What is the currency in Dubai?
The official currency of Dubai and the United Arab Emirates is the UAE Dirham (AED).
5. Is Dubai safe for tourists?
Dubai is considered a very safe destination for tourists. The city has low crime rates, and its strict laws and regulations contribute to a secure environment. However, it's always advisable to exercise standard precautions.
6. What languages are spoken in Dubai?
The official language of Dubai is Arabic, but English is widely spoken and understood, especially in business and tourism sectors.
7. Can I drink alcohol in Dubai?
Alcohol is available in Dubai, but it can only be consumed in licensed venues, such as hotels, clubs, and restaurants. Public intoxication is not tolerated.
8. What are the cultural norms and dress code in Dubai?
Dubai is a Muslim-majority city, and while it is relatively liberal, it's respectful to dress modestly, especially in public places. Swimwear is appropriate at the beach or pool, but it's advisable to cover up when not in those areas.
9. What are some popular dishes in Dubai?
Traditional Emirati dishes include Shawarma, Falafel, and Al Harees. Dubai also offers a wide range of international cuisine, making it a culinary melting pot.
10. Are there any cultural or religious restrictions for tourists in Dubai?
While Dubai is relatively open, visitors should respect local customs and religious practices. During the holy month of Ramadan, it's important to refrain from eating, drinking, and smoking in public during daylight hours.
11. Can I use my credit/debit cards in Dubai?
Credit and debit cards are widely accepted in Dubai, and ATMs are readily available for cash withdrawals. It's a convenient way to manage your finances during your stay.
12. What are some must-visit attractions for families in Dubai?
For families, Dubai offers attractions like the Dubai Aquarium and Underwater Zoo, Dubai Parks and Resorts, the Dubai Miracle Garden, and Ski Dubai, all of which provide a diverse range of entertainment options.
These frequently asked questions should provide you with valuable information for planning your visit to Dubai. However, always ensure to check for the most up-to-date information and travel advisories before your trip.
Conclusion
In conclusion, Dubai is a captivating and diverse destination that seamlessly marries tradition and innovation. Whether you're drawn to the glimmering skyscrapers, the rich culture, or the serene desert landscapes, Dubai offers a wide array of experiences to suit every traveler's preferences.
From the awe-inspiring Burj Khalifa to the enchanting Dubai Miracle Garden, and from the bustling souks to the peaceful desert dunes, Dubai's attractions are as varied as they are impressive. This city continues to reinvent itself, ensuring that each visit is a unique and unforgettable experience.
Dubai's commitment to providing both luxury and authenticity makes it a standout global destination, attracting travelers from around the world. Its warm hospitality, modern amenities, and deep-rooted traditions combine to offer a truly exceptional and enriching adventure for all who venture to this remarkable city. Whether you're exploring its historic neighborhoods, indulging in retail therapy, or simply basking in its unique atmosphere, Dubai promises a journey filled with wonder and discovery.
In other related article, Dubai Budget Travel Guide – How To Enjoy The Glitz And Glamour Of Dubai On A Shoestring Budget