Introduction
Traveling on a budget doesn't mean you have to compromise on experiences. The world is filled with mesmerizing destinations that offer a rich cultural tapestry, stunning landscapes, and unique experiences, all without breaking the bank. Whether you are a budget-savvy traveler or someone looking for a pocket-friendly adventure, there are numerous international destinations that promise unforgettable experiences without draining your savings. From exotic beaches to historical marvels, here are 14 of the best places to travel outside the US, even on a tight budget.
Bali, Indonesia
With its picturesque beaches, vibrant culture, and affordable accommodations, Bali remains a top choice for budget travelers seeking a tropical getaway.
Prague, Czech Republic
This enchanting city boasts stunning architecture, a rich history, and affordable dining options, making it a perfect destination for travelers on a tight budget.
Budapest, Hungary
Known for its thermal baths, stunning landmarks, and affordable attractions, Budapest offers a perfect blend of history and modernity without burning a hole in your pocket.
Bangkok, Thailand
A bustling metropolis filled with vibrant markets, mouthwatering street food, and affordable shopping options, Bangkok is a paradise for budget-conscious travelers.
Lisbon, Portugal
This charming European city offers a delightful mix of historic sites, scenic views, and budget-friendly accommodations, making it an ideal destination for those seeking an affordable European getaway.
Hanoi, Vietnam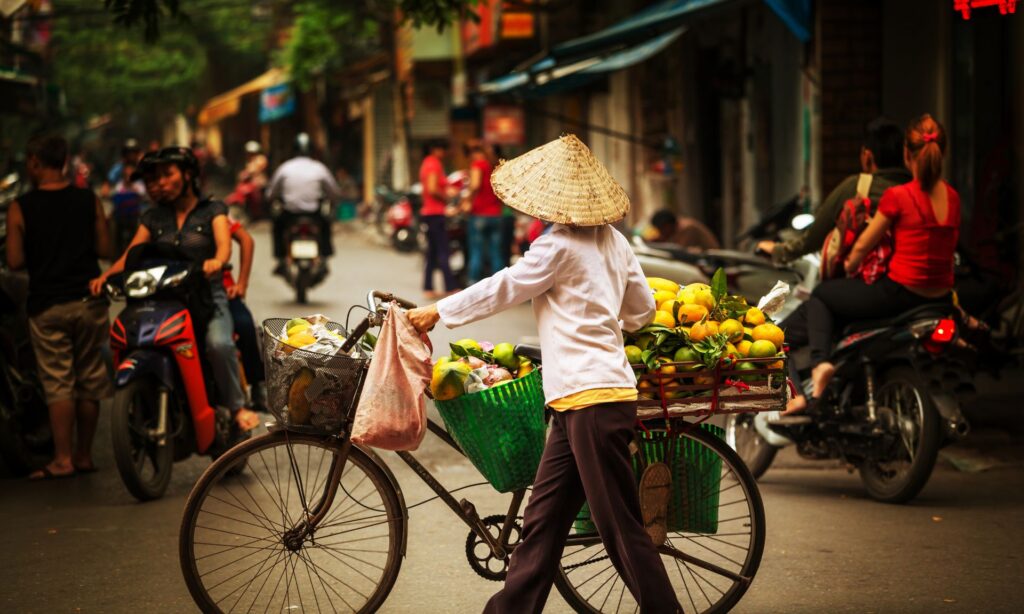 With its rich history, bustling markets, and affordable local cuisine, Hanoi provides an authentic and budget-friendly experience for travelers looking to explore Southeast Asia.
Buenos Aires, Argentina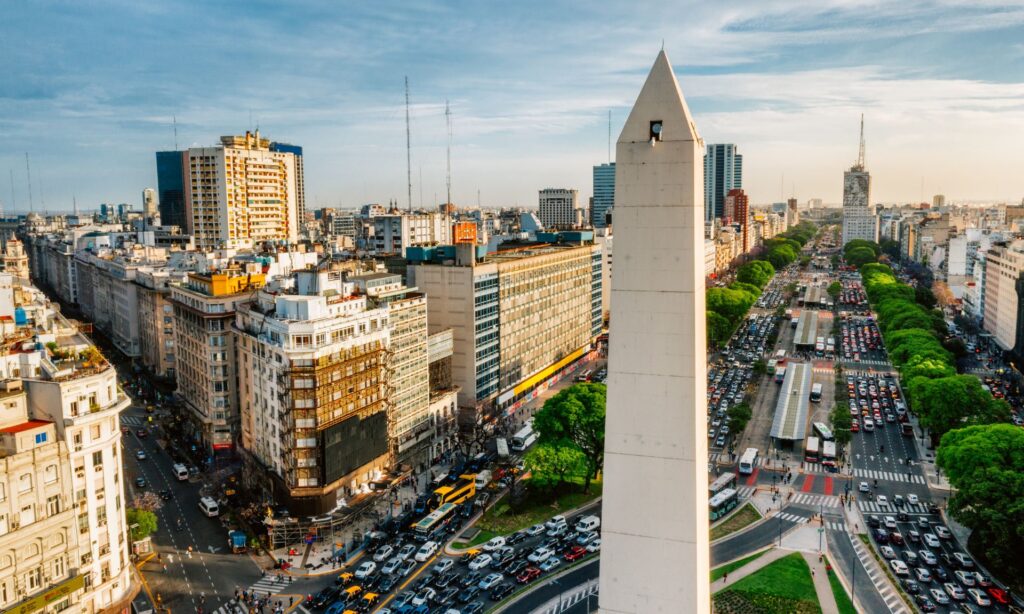 This vibrant city offers a unique blend of Latin American culture, delicious cuisine, and budget-friendly activities, making it an ideal destination for budget travelers.
Athens, Greece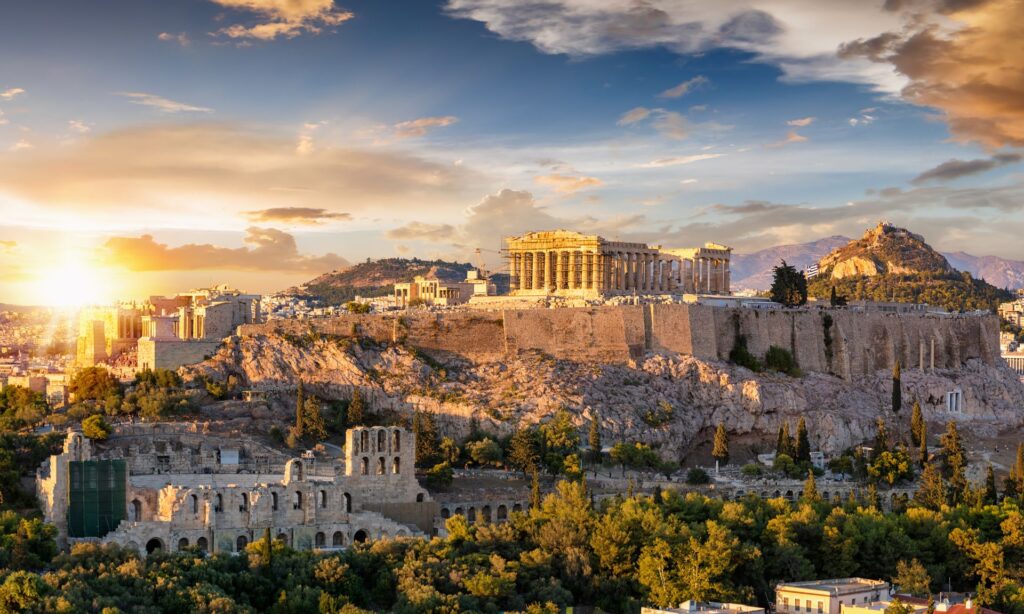 Boasting ancient landmarks, delicious street food, and affordable accommodations, Athens is a must-visit for travelers interested in history and culture.
Siem Reap, Cambodia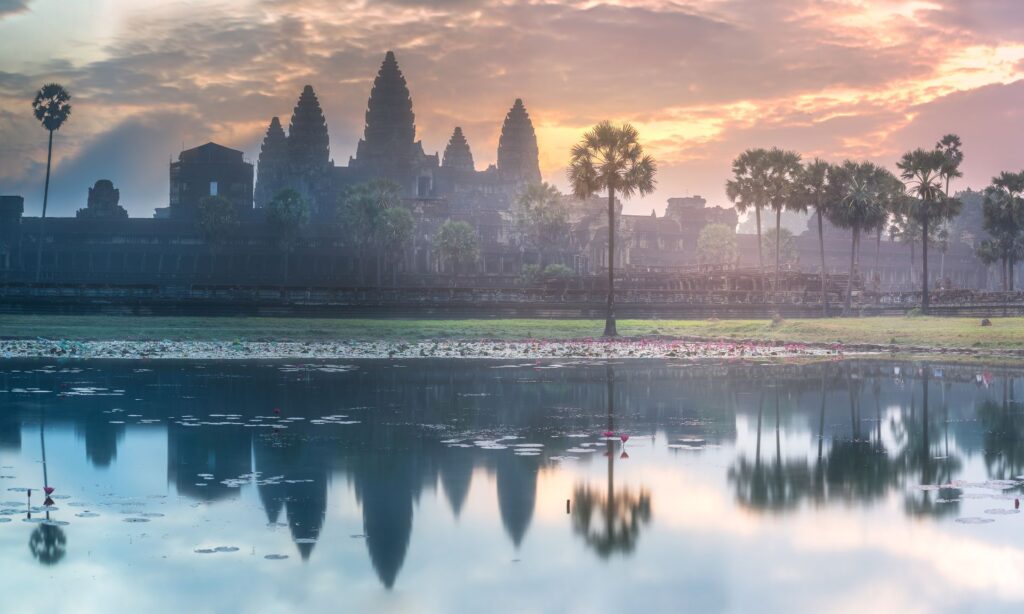 Home to the majestic Angkor Wat temple complex and a plethora of affordable accommodations and dining options, Siem Reap is a budget-friendly destination for history enthusiasts.
Krakow, Poland
With its rich history, charming architecture, and affordable attractions, Krakow offers an immersive European experience without the hefty price tag.
Marrakech, Morocco
Known for its bustling souks, vibrant culture, and affordable accommodations, Marrakech provides an exotic and budget-friendly escape for travelers.
Lima, Peru
Offering a blend of history, culture, and affordable dining options, Lima is an ideal destination for budget travelers looking to explore South America.
Cape Town, South Africa
With its stunning landscapes, vibrant culture, and affordable attractions, Cape Town offers an array of budget-friendly experiences for travelers.
Kuala Lumpur, Malaysia
This dynamic city boasts a mix of modern skyscrapers and historic landmarks, along with affordable shopping and dining options that cater to budget travelers.
These 14 destinations offer a diverse range of experiences that cater to every budget traveler's preferences. With careful planning and research, it's possible to explore these international destinations without overspending. Embrace the spirit of adventure and immerse yourself in the rich culture, history, and natural beauty that these budget-friendly travel destinations have to offer. Whether it's exploring ancient temples, indulging in local cuisine, or simply taking in breathtaking landscapes, these destinations ensure that you can create unforgettable memories without breaking the bank. So pack your bags, plan your itinerary, and embark on an unforgettable budget-friendly journey to one of these incredible destinations outside the US.
READ ALSO: The Cheapest Way To Get To London From The US
Tips for Traveling on a Tight Budget
Traveling on a tight budget requires careful planning and smart decision-making. Here are some valuable tips to make the most of your travel experience without overspending:
Plan in Advance: Book your flights and accommodations well in advance to take advantage of early bird discounts and promotions.
Travel Off-Season: Opt for traveling during the off-peak season to avoid inflated prices and overcrowded tourist spots.
Budget Accommodations: Consider staying in budget-friendly accommodations such as hostels, guesthouses, or affordable hotels to save on lodging expenses.
Local Transportation: Utilize local public transportation, like buses and trains, to explore the destination inexpensively and experience the local way of life.
Street Food and Local Eateries: Indulge in the local street food and dine at local eateries to savor authentic cuisine without spending a fortune at expensive restaurants.
Free Attractions and Activities: Take advantage of free attractions, parks, and walking tours to explore the destination's culture and history without spending extra money.
Research Tourist Cards and City Passes: Look for tourist cards or city passes that offer discounts on attractions, public transport, and dining options, helping you save money during your trip.
Shop at Local Markets: Explore local markets for souvenirs and goods, and don't forget to haggle to get the best deals on unique local products.
Pack Light: Avoid excess baggage fees by packing light and carrying only the essentials, ensuring you don't incur additional expenses during your travel.
Flexible Travel Dates: Stay flexible with your travel dates to take advantage of cheaper flight options and accommodation deals, allowing you to stick to your budget more effectively.
By implementing these practical tips, you can make the most of your budget-friendly travel experience, allowing you to explore the world without worrying about exceeding your financial limitations. Remember, traveling on a tight budget doesn't mean sacrificing the quality of your experience; it simply means being mindful of your expenses and making informed decisions to ensure a memorable and affordable journey.
Budget-Friendly Travel Destinations Frequently Asked Questions (FAQs)
Q: How can I find affordable accommodation options in these international destinations?
A: Look for budget hotels, hostels, or guesthouses through online booking platforms, and consider reading reviews to ensure a comfortable yet affordable stay.
Q: Are these budget-friendly destinations safe for solo travelers?
A: Most of these destinations are generally considered safe for solo travelers, but it's advisable to exercise caution, stay aware of your surroundings, and follow basic safety measures to ensure a smooth and secure travel experience.
Q: What are some free activities to enjoy in these destinations?
A: Many destinations offer free attractions such as public parks, museums with free entry days, walking tours, and cultural events that allow travelers to immerse themselves in the local culture without spending money.
Q: How can I save on transportation costs while exploring these destinations?
A: Utilize local public transportation, consider walking or cycling for short distances, and look for city travel passes or cards that offer discounted rates on public transportation.
Q: Is it necessary to exchange currency before traveling to these destinations?
A: While it's advisable to have some local currency on hand, you can also use international debit or credit cards at various locations. However, it's recommended to inform your bank about your travel plans to avoid any issues with card usage abroad.
Q: What are some budget-friendly options for dining in these international destinations?
A: Try local street food stalls, small local eateries, and markets where you can sample authentic cuisine at reasonable prices. Avoid dining at touristy areas, as prices tend to be higher there.
Q: How do I ensure I don't overspend during my trip?
A: Set a daily budget, track your expenses, and prioritize the activities and attractions that truly interest you. Avoid unnecessary splurges and stick to your budget plan to ensure a financially manageable trip.
Q: What are some affordable ways to enjoy the nightlife in these destinations?
A: Look for local bars, pubs, or clubs that offer happy hour deals or entry specials. Alternatively, you can explore cultural events, street performances, or free concerts that provide a vibrant nightlife experience without the hefty price tag.
Q: How can I stay connected with family and friends back home without incurring high communication costs?
A: Use messaging apps with Wi-Fi or data connections, consider purchasing a local SIM card for your phone, or use internet-based calling services to stay in touch without expensive international calling charges.
Q: What are some lesser-known budget-friendly activities to explore in these destinations?
A: Engage in local community activities, volunteer programs, or eco-tourism initiatives that offer unique experiences and opportunities to connect with the local culture and environment without straining your budget.
Conclusion
Traveling outside the US on a tight budget is not only feasible but also an enriching and fulfilling experience. The 14 destinations mentioned offer an array of cultural, historical, and natural marvels that can be explored without overspending. By following the tips provided and keeping an eye on your expenses, you can make the most of your travels while staying within your budget limits.
Remember, budget-friendly travel doesn't mean compromising on the quality of your experience. It encourages you to immerse yourself in the local culture, interact with the community, and discover the hidden gems that make each destination unique. Embrace the opportunity to create lasting memories, broaden your perspective, and savor the richness of these international destinations without the burden of excessive spending.
By planning ahead, being flexible, and staying mindful of your expenses, you can embark on an unforgettable journey that not only fits your budget but also leaves you with a profound sense of adventure and discovery. Let your travel experiences be a testament to the fact that exploring the world is possible for everyone, regardless of financial constraints. Open your heart and mind to the wonders that these destinations have to offer, and let your budget-friendly travels become a source of inspiration and joy for years to come.
In another related article, The Best Phone Carrier for US Travelers: Navigating Seamless Connectivity on the Go