Introduction
In a country as vast and diverse as the United States, exploring its breathtaking landscapes and vibrant cities can be a dream come true. Contrary to popular belief, traveling in the US doesn't always require deep pockets. From stunning national parks to cultural hotspots, the US offers an array of budget-friendly destinations for the adventurous traveler. In this article, we delve into the heart of America, uncovering 15 of the best places to travel on a budget, promising unforgettable experiences without breaking the bank.
Asheville, North Carolina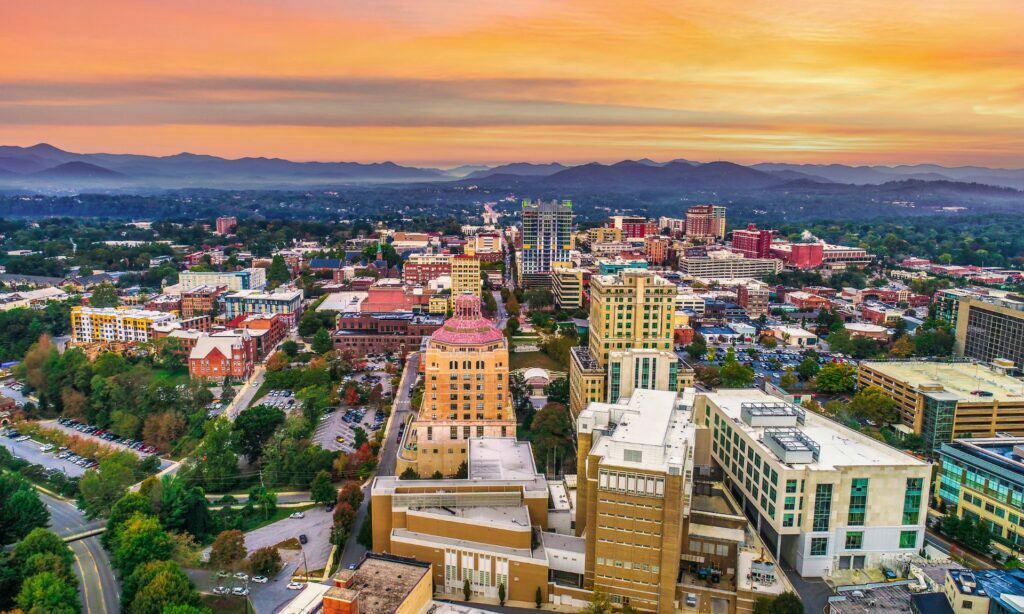 Nestled amidst the Blue Ridge Mountains, Asheville boasts an eclectic blend of art, music, and Southern charm. Wander through the River Arts District, visit the historic Biltmore Estate, and explore the scenic trails of the Great Smoky Mountains National Park, all without straining your budget.
Austin, Texas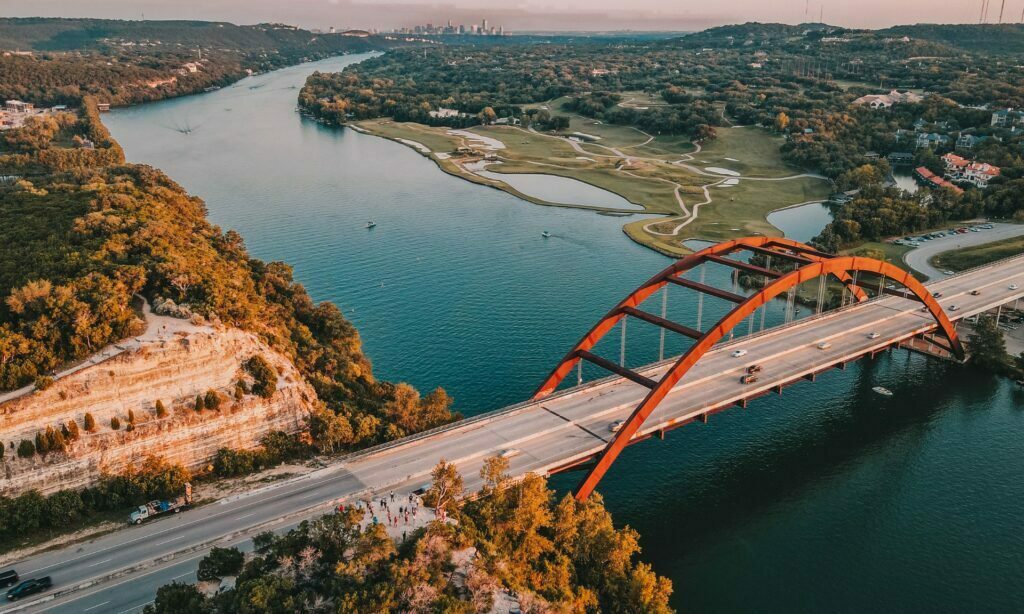 Known for its vibrant live music scene and mouthwatering Tex-Mex cuisine, Austin offers travelers a cultural extravaganza without the high price tag. Immerse yourself in the lively atmosphere of South Congress Avenue or take a dip in the refreshing Barton Springs Pool for a memorable budget-friendly getaway.
Portland, Oregon
A haven for foodies and nature enthusiasts alike, Portland presents a rich tapestry of farm-to-table dining, lush green spaces, and a thriving arts scene. Stroll through the iconic Powell's City of Books, explore the serene Lan Su Chinese Garden, and hike along the picturesque trails of Forest Park, all within a reasonable budget.
New Orleans, Louisiana
Immerse yourself in the vibrant culture and historic architecture of the French Quarter without burning a hole in your pocket. Indulge in the city's renowned Creole cuisine, sway to the soulful jazz music on Frenchmen Street, and soak in the rich history of this enchanting city with budget-friendly walking tours and street performances.
Denver, Colorado
An ideal destination for outdoor enthusiasts, Denver offers budget travelers a gateway to the stunning Rocky Mountains and an array of cultural attractions. Explore the Denver Art Museum, hike along the scenic trails of Red Rocks Park, and savor the local craft beer scene, all while keeping your expenses in check.
Nashville, Tennessee
Experience the heart of country music without overspending in Nashville. Take a stroll down the lively Broadway, catch an authentic live music performance at the Bluebird Cafe, and visit the iconic Grand Ole Opry for an unforgettable taste of the city's musical legacy, all within a budget-friendly itinerary.
San Antonio, Texas
Home to the historic Alamo and the enchanting River Walk, San Antonio offers travelers a glimpse into the rich history and culture of Texas without straining their budget. Explore the vibrant art scene at the San Antonio Museum of Art, savor authentic Texan cuisine, and soak in the city's charm through affordable riverboat tours.
Salt Lake City, Utah
Surrounded by awe-inspiring natural beauty, Salt Lake City beckons budget travelers with its outdoor recreation and cultural attractions. Visit the enchanting Temple Square, hike along the scenic trails of Big Cottonwood Canyon, and enjoy the city's thriving arts and music scene without overspending.
Charleston, South Carolina
Step into the historic charm of Charleston, where cobblestone streets, antebellum architecture, and Southern hospitality create an unforgettable ambiance for budget-conscious travelers. Wander through the historic Charleston City Market, explore the scenic Magnolia Plantation and Gardens, and savor the local Lowcountry cuisine without straying from your budget.
Tucson, Arizona
Embrace the diverse desert landscape and rich cultural heritage of Tucson, all without stretching your budget too far. Discover the stunning Saguaro National Park, immerse yourself in the city's vibrant arts and culinary scene, and experience the authentic spirit of the American Southwest through affordable local festivals and events.
Kansas City, Missouri
A cultural hub nestled in the heart of the Midwest, Kansas City offers budget travelers a dynamic blend of history, art, and delectable barbecue. Delve into the rich jazz legacy at the American Jazz Museum, explore the intriguing exhibits at the Nelson-Atkins Museum of Art, and indulge in the city's renowned barbecue scene without overspending.
Santa Fe, New Mexico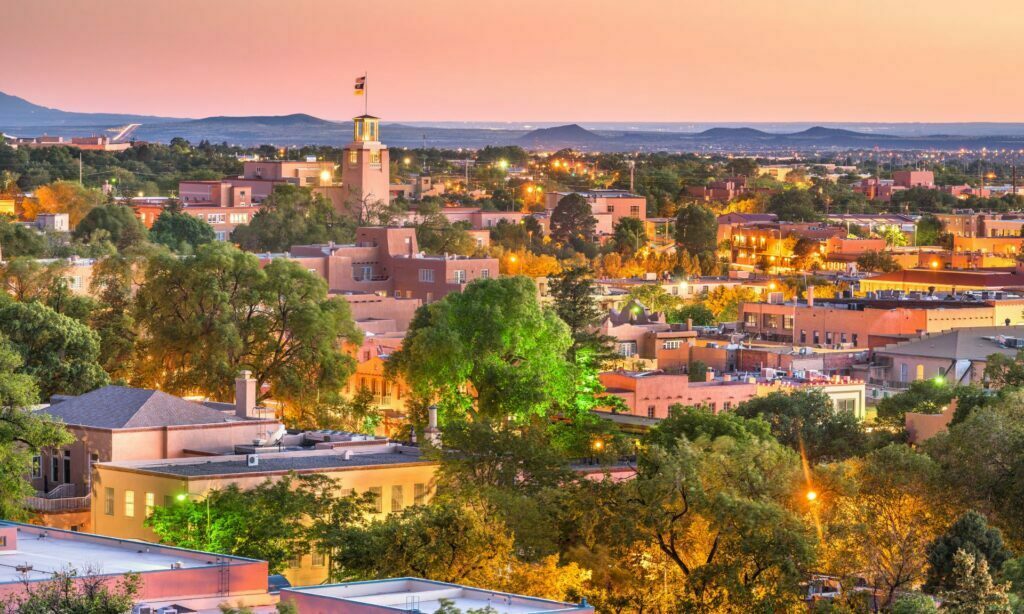 Immerse yourself in the vibrant art and cultural scene of Santa Fe, where adobe architecture and a thriving arts community create an enchanting atmosphere for budget travelers. Stroll through the historic Santa Fe Plaza, explore the fascinating Museum of International Folk Art, and savor the authentic flavors of New Mexican cuisine without straining your wallet.
Louisville, Kentucky
Known for its legendary horse races and bourbon heritage, Louisville invites budget travelers to indulge in its rich history and Southern charm. Visit the iconic Churchill Downs, explore the immersive Kentucky Derby Museum, and enjoy the city's burgeoning culinary scene, all while adhering to a budget-friendly travel plan.
Buffalo, New York
Discover the hidden gems of Buffalo, a city brimming with history, art, and natural beauty, all within an affordable travel budget. Explore the fascinating exhibits at the Albright-Knox Art Gallery, wander through the scenic Delaware Park, and savor the city's diverse culinary offerings, showcasing an eclectic mix of international flavors.
Albuquerque, New Mexico
Immerse yourself in the vibrant cultural tapestry of Albuquerque, where rich history, Southwestern charm, and breathtaking landscapes come together to create a memorable budget-friendly travel experience. Explore the immersive exhibits at the Indian Pueblo Cultural Center, visit the stunning Petroglyph National Monument, and savor the authentic New Mexican cuisine without overspending.
The United States, with its diverse landscapes and vibrant cities, offers budget travelers a treasure trove of experiences that are both enriching and affordable. From the lively streets of New Orleans to the serene trails of Salt Lake City, these 15 budget-friendly destinations provide a glimpse into the rich tapestry of American culture and natural beauty, proving that exploring the wonders of the US doesn't have to come at a premium. Embrace the spirit of adventure and embark on a budget-friendly journey to discover the essence of the American dream.
Here are some key things to know before traveling to the United States:
Entry Requirements: Check if you need a visa or an Electronic System for Travel Authorization (ESTA) before traveling to the US. Make sure your passport is valid for the duration of your stay.
Health and Safety: Be aware of any health advisories or vaccination requirements. Health insurance is highly recommended, as medical costs can be high.
Currency and Payments: The official currency is the US dollar (USD). Credit cards are widely accepted, but it's advisable to carry some cash for small expenses and emergencies.
Transportation: Public transportation varies widely between cities. In some areas, it may be necessary to rent a car. Research local transportation options beforehand.
Tipping Culture: Tipping is customary in the US, especially in restaurants and for services such as taxis and hotel staff. Typically, a tip of 15-20% of the bill is standard.
Cultural Sensitivities: The US is a diverse country, so be respectful of cultural differences and local customs. What may be acceptable in one region may not be in another.
Emergency Services: Know the local emergency numbers, including 911 for immediate assistance. Be aware of your surroundings and take necessary precautions, especially in unfamiliar areas.
Travel Insurance: Consider purchasing travel insurance to protect yourself from unexpected situations such as trip cancellations, medical emergencies, or lost luggage.
Weather Variations: The climate varies widely across the US. Be prepared for weather changes, especially if you plan to visit multiple regions.
Time Zones: The United States has multiple time zones, so plan your travel and activities accordingly to avoid confusion or missed appointments.
Customs Regulations: Familiarize yourself with the customs regulations to avoid any issues at the border. Certain items may be restricted or prohibited from entering the country.
Local Laws: Laws can vary between states and cities. Research local laws and regulations, including those related to alcohol consumption, smoking, and recreational activities.
Electrical Outlets: The standard voltage is 120V, and the standard frequency is 60Hz. Consider bringing a universal adapter if your devices are not compatible.
Language: English is the primary language spoken across the United States. While you may find some areas where other languages are prevalent, having a basic understanding of English can be helpful.
Cuisine: Embrace the diverse culinary scene in the US. Explore local eateries and try regional specialties to fully immerse yourself in the cultural experience.
Frequently asked question
Below are some frequently asked questions (FAQs) about traveling to the United States:
Do I need a visa to travel to the United States?
Depending on your country of origin, you may need a visa or an Electronic System for Travel Authorization (ESTA) for tourist or business visits.
What is the best time of year to visit the United States?
The ideal time to visit varies by region. Spring and fall generally offer pleasant weather in many parts of the country, but it's best to research the specific climate of your intended destination.
What are some must-visit attractions in the United States?
Popular attractions include the Grand Canyon, Yellowstone National Park, the Statue of Liberty, the Golden Gate Bridge, and many more. Each state has its own unique landmarks and points of interest.
Is it necessary to rent a car in the United States?
While public transportation exists in many major cities, renting a car is often the most convenient way to explore the country, especially in rural or suburban areas.
How much should I budget for a trip to the United States?
The cost of a trip can vary greatly depending on your travel style and the cities you plan to visit. Budget for accommodation, transportation, food, activities, and any additional expenses.
What is the tipping etiquette in the United States?
Tipping is customary in the US, particularly in restaurants, bars, and for services such as taxis and hotel staff. It is generally expected to tip 15-20% of the bill for good service.
Are there any cultural norms I should be aware of when visiting the United States?
The US is a culturally diverse country. It is important to respect local customs, be mindful of personal space, and adhere to social norms, especially in public spaces.
What are some local dishes or cuisines I should try while in the United States?
Be sure to try regional specialties such as New York-style pizza, Southern barbecue, Tex-Mex cuisine, and seafood on the coasts. The US offers a wide range of culinary experiences influenced by diverse cultures.
What are some popular shopping destinations in the United States?
Popular shopping destinations include New York City's Fifth Avenue, Rodeo Drive in Beverly Hills, the Mall of America in Minnesota, and the outlets in various cities.
What are some safety tips for traveling in the United States?
While the US is generally a safe country, it's advisable to be aware of your surroundings, especially in crowded tourist areas. Keep your belongings secure and be cautious in unfamiliar areas, especially at night.
Conclusion
In conclusion, traveling to the United States can be an enriching and diverse experience, offering a plethora of attractions, natural wonders, and cultural adventures for every kind of traveler. From the bustling streets of New York City to the serene landscapes of Yellowstone National Park, the US has something to offer everyone. By understanding the entry requirements, cultural nuances, and essential travel tips, you can make the most of your journey while ensuring a safe and memorable experience.
Embrace the spirit of exploration, indulge in the local cuisines, and immerse yourself in the rich tapestry of American culture. Whether you're captivated by the vibrant music scene of Nashville or in awe of the natural beauty of the Grand Canyon, let your travels through the United States be a gateway to unforgettable memories and an appreciation for the country's unique blend of history, diversity, and natural splendor. Prepare for an adventure that will leave a lasting imprint on your heart and mind, and cherish the moments that make your journey through the United States truly unforgettable