Chicago, known for its iconic skyline, deep-dish pizza, and robust history, is a city brimming with popular attractions. But if you dig a little deeper, you'll find pockets of lesser-known treasures waiting to be discovered. For those seeking a unique experience in the Windy City, these hidden gems will delight and surprise.
The Magic Parlour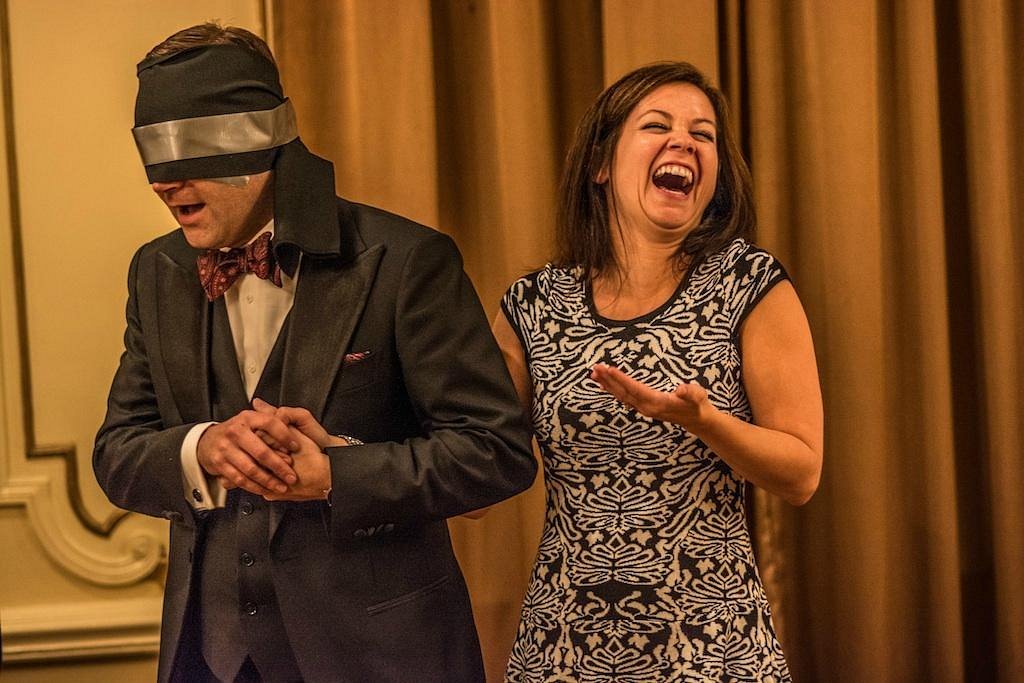 Tucked away in the historic Palmer House Hilton is a mesmerizing secret known as The Magic Parlour. Dennis Watkins, a third-generation magician, holds court here, enchanting a limited audience with his sleight of hand and mind-reading feats. The parlor's plush velvet seats, dim lighting, and vintage décor create an atmosphere reminiscent of a bygone era. As Watkins weaves tales of old Chicago intertwined with his tricks, visitors find themselves transported to an age of mystery. It's a sumptuous, intimate, and interactive experience unlike any other in the city.
The International Museum of Surgical Science
Housed in a magnificent historic mansion on Lake Shore Drive, this museum is a testament to the evolution of surgery and medicine. As you wander its four levels, you'll encounter hauntingly beautiful exhibits ranging from ancient surgical instruments to pioneering X-ray machines. The ornate interiors of the mansion, complete with marble staircases and grand chandeliers, contrast sharply with the medical oddities on display, creating an eerie yet fascinating ambience. Particularly captivating is the Hall of Immortals, a collection of statues honoring medical luminaries from history.
The Violet Hour
From the outside, there's little to suggest that behind a mural-covered façade in Wicker Park lies one of Chicago's most sophisticated cocktail lounges. The Violet Hour, with its strict no-phone policy, offers patrons an uninterrupted journey into the art of mixology. The tall, heavy drapes, candlelit tables, and plush armchairs add to the bar's exclusive feel. Expert bartenders, in their meticulous attire, craft cocktails from a menu that changes with the seasons, always emphasizing fresh ingredients and inventive combinations.
The 606
While the 'L' trains thunder through much of Chicago, a former rail line in the city's northwest neighborhoods has been reborn as an urban oasis. The 606, named for the common three digits in Chicago zip codes, is an elevated trail stretching nearly 3 miles. Along this green corridor, visitors can walk, run, or bike while enjoying rotating art installations, carefully curated native plants, and observation points. Offering a bird's-eye view of the city's diverse neighborhoods, it's a haven for urban explorers and nature enthusiasts alike.
Ping Tom Memorial Park
Amidst the bustle of Chinatown lies a serene riverside refuge, the Ping Tom Memorial Park. Named in honor of a local civic leader, this 17-acre space was once a railroad yard. Today, it boasts bamboo gardens, a pagoda-style pavilion, and mesmerizing skyline views. Here, the gentle ebb of the Chicago River merges with the sounds of the bustling neighborhood, providing a harmonious retreat. Whether you're embarking on a river kayak adventure or just soaking in the surroundings, this park offers a peaceful respite.
Oz Park
In the heart of Lincoln Park, a fairy tale comes to life. Oz Park, dedicated to "The Wizard of Oz" author L. Frank Baum, is a whimsical delight. Stroll along the "Emerald Garden" or the "Dorothy Playlot" and encounter life-sized statues of the Tin Man, Scarecrow, Cowardly Lion, and of course, Dorothy and Toto. Each corner of this park is infused with magic, offering a delightful escape for both children and adults. The annual "Oz Fest" further brings the story to life, making it a true tribute to Baum's legacy.
Charnel House
In Logan Square, a former funeral home has found new life as an avant-garde performance space. The Charnel House is not for the faint of heart. Its history lends a unique ambiance to the eclectic range of shows it hosts, from immersive theater to contemporary dance. The venue's high ceilings, stained glass windows, and occasional remnants of its past, like the old embalming room, provide an atmospheric backdrop for performances. Here, art and history merge, creating an evocative experience that stays with visitors long after they leave.
In the sprawling expanse of Chicago, amidst its towering skyscrapers and bustling streets, lie secrets waiting to be uncovered. Each of these hidden gems offers a unique journey into the city's soul, ensuring that every visit is filled with wonder and discovery.
Wateriders Ghost and Gangster Kayak Tour
For those looking to combine history, mystery, and physical activity, this kayak tour is a must. Starting from the Chicago River's edge, knowledgeable guides lead participants through a watery journey, recounting tales of the city's gangster past and ghostly legends. As you paddle through the river's calm waters, the juxtaposition of serene nature against tales of Al Capone's reign and haunted bridge stories create a riveting experience. It's an unusual and thrilling way to delve deep into Chicago's darker side while getting a unique perspective of the cityscape.
The Garden of the Phoenix
Located within Jackson Park, The Garden of the Phoenix symbolizes the longstanding friendship between Japan and the United States. A serene space of meticulously manicured gardens, tranquil ponds, and stunning stone arrangements, it is a remnant of the 1893 World's Columbian Exposition. Visitors can reflect by the Osaka Garden's serene waterfall or take a leisurely stroll, admiring the cherry blossoms in spring or the fiery maples in fall. It's a piece of Japanese tranquility in the heart of the Windy City.
The Ed Paschke Art Center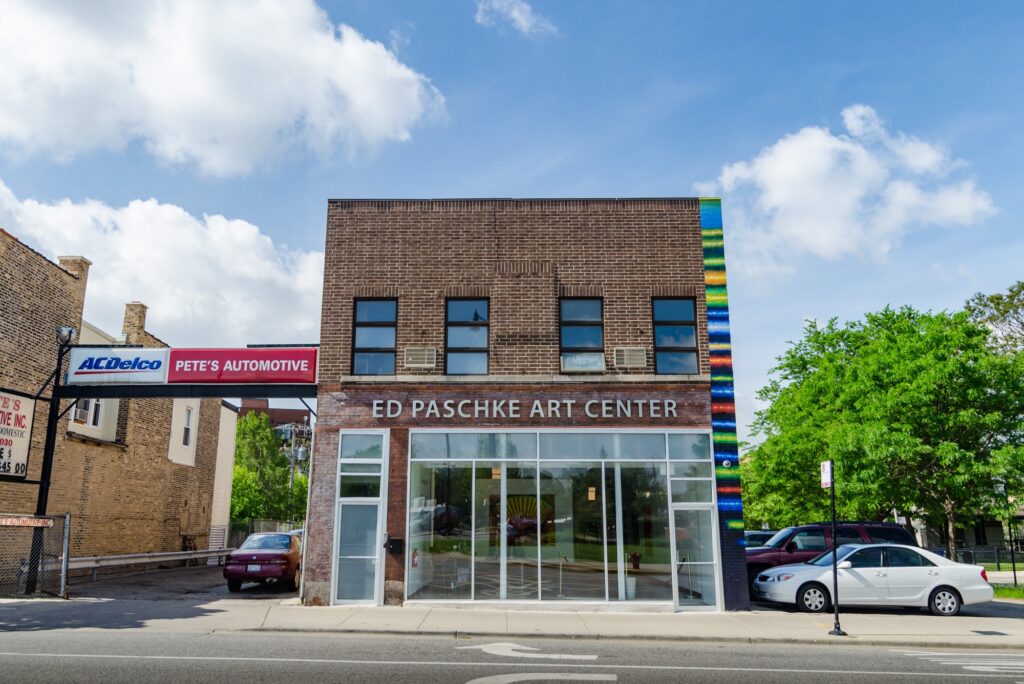 Jefferson Park houses a vibrant tribute to one of Chicago's most iconic artists, Ed Paschke. This art center showcases a plethora of Paschke's bold, colorful, and often psychedelic works. Known for his unique style and celebration of Chicago's diverse culture, his art pieces often challenge conventions and stimulate the senses. Visitors can immerse themselves in interactive exhibits, educational programs, and even a recreation of Paschke's 2004 studio, offering a deep dive into the artist's creative process.
Promontory Point
Hidden within Burnham Park, Promontory Point offers unparalleled views of Chicago's skyline. This man-made peninsula juts out into Lake Michigan, providing visitors with a 360-degree vista of water and city. It's a favored spot for picnics, bonfires, and even lakeside weddings. The old limestone blocks lining the shore are perfect seating spots for those looking to watch a serene sunrise or a fiery sunset over the city.
Glessner House Museum
A resplendent example of Chicago's historic architecture, the Glessner House is a 19th-century mansion located on the city's South Side. Designed by architect H.H. Richardson, the house stands as a testament to Chicago's rich architectural past. Its intricate interiors, featuring original furniture, woodwork, and tapestries, provide a glimpse into the life of the city's elite during the Gilded Age. Guided tours delve into the Glessner family's history and their impact on Chicago's cultural landscape.
Agora Sculptures in Grant Park
While Grant Park boasts several attractions, the Agora sculptures remain one of its lesser-known wonders. These 106 headless, armless iron sculptures, designed by Polish artist Magdalena Abakanowicz, stand in a tight group, creating an eerie yet fascinating sight. Meant to represent the anonymity of crowded cities and the loss of individuality, this installation provides both an artful experience and a space for introspection amidst the urban rush.
Chicago's richness lies not just in its world-famous attractions but also in these tucked-away treasures. Each hidden gem, with its distinct charm and story, contributes to the multifaceted tapestry of experiences that the city offers to both its residents and visitors.