The United States is a melting pot of cultures, and this rich diversity is reflected in its cities. Each major city across the country has a unique cultural identity, offering a vibrant tapestry of traditions, art, music, cuisine, and history. In this guide, we will introduce you to some of the US cultural hotspots that are exceptional.
Whether you're passionate about exploring museums, savoring international cuisines, attending live performances, or delving into the historical roots of a place, these cities have something special to offer. Join us as we embark on a cultural journey through the United States, celebrating the cities that have become cultural hubs in their own right.
New York City, New York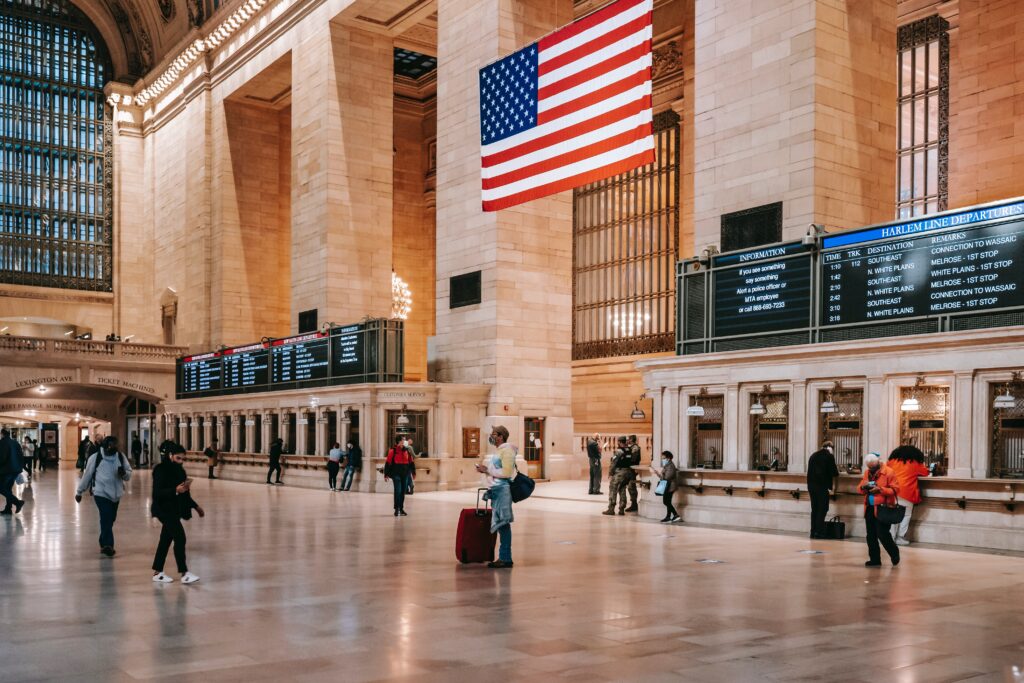 New York City, often called the "Cultural Capital of the World," is a vibrant epicenter of arts, entertainment, and diversity. Here, you'll find world-renowned museums like The Metropolitan Museum of Art and The Museum of Modern Art (MoMA). Broadway theaters offer some of the finest live performances, from musicals to dramatic productions. Explore diverse neighborhoods like Chinatown, Little Italy, and Harlem, each with its unique cultural offerings and culinary delights.
New Orleans, Louisiana
New Orleans, a city known for its vibrant music scene and rich history, is a cultural treasure trove. Jazz was born here, and you can still catch live performances in the French Quarter. Experience the unique blend of Creole and Cajun cuisines at local eateries, and immerse yourself in the city's distinct Mardi Gras traditions and vibrant street parades.
San Francisco, California
San Francisco is a hub of cultural diversity and innovation. Explore the colorful murals of the Mission District, visit the Asian Art Museum, and walk along the historic streets of Chinatown. The city's LGBTQ+ community has a strong presence, celebrated during the annual San Francisco Pride parade. Don't forget to ride the iconic cable cars and explore the diverse culinary scene.
Chicago, Illinois
Chicago is a city with a rich architectural heritage and a thriving arts scene. Take an architectural boat tour to admire the city's skyline, visit the Art Institute of Chicago, and enjoy live blues music at local clubs. The city is also famous for its deep-dish pizza and diverse food neighborhoods like Pilsen and Little Italy.
Santa Fe, New Mexico
Santa Fe is a city steeped in Native American and Hispanic cultures. Explore the adobe architecture, visit the Palace of the Governors, and wander through the art galleries of Canyon Road. The city's annual Santa Fe Indian Market showcases a vast array of Native American art and crafts.
Miami, Florida
Miami is a vibrant fusion of Latin American and Caribbean cultures. Stroll through Little Havana, where you can enjoy Cuban cuisine and music. The city's Art Deco architecture in South Beach is a cultural gem, and its international art fairs like Art Basel Miami Beach draw artists and art enthusiasts from around the world.
Nashville, Tennessee
Nashville is the heart of country music and offers a unique cultural experience. Visit the Grand Ole Opry, explore the Country Music Hall of Fame, and enjoy live performances at historic venues like the Ryman Auditorium. The city's burgeoning food scene and vibrant nightlife make it a destination for culture enthusiasts.
Honolulu, Hawaii
Honolulu combines the traditions of Hawaiian culture with a diverse mix of Asian and Pacific Islander influences. Explore the historic sites of Pearl Harbor, indulge in traditional Hawaiian luaus, and visit the Bishop Museum to learn about the state's unique history and culture.
These cities are just a glimpse of the incredible cultural diversity found throughout the United States. Each offers a distinctive blend of history, art, music, and cuisine, making them must-visit destinations for anyone eager to explore the rich tapestry of American culture. Whether you're a history buff, an art aficionado, a music lover, or a culinary enthusiast, these cities have something to captivate and inspire you.
Philadelphia, Pennsylvania
Philadelphia is a city steeped in American history and culture. Visit Independence Hall, where the Declaration of Independence was signed, and explore the Liberty Bell Center. The Philadelphia Museum of Art houses an impressive collection, including the famous "Rocky Steps" made iconic by the movie. The city's diverse neighborhoods offer a variety of culinary delights, from the famous Philly cheesesteak to international cuisine.
New Mexico: A State of Culture
Beyond Santa Fe, the entire state of New Mexico is a cultural treasure. Explore Taos Pueblo, a UNESCO World Heritage Site, where Native American traditions are alive and well. Experience the annual Albuquerque International Balloon Fiesta, a celebration of art and culture with a sky full of colorful balloons.
Seattle, Washington
Seattle is known for its thriving music scene, birthplace of grunge music and home to iconic venues like the Paramount Theatre and the Crocodile. The city's diverse neighborhoods, including Chinatown-International District and Capitol Hill, offer a wide range of cultural experiences. Don't forget to explore the Space Needle and the Chihuly Garden and Glass exhibit.
Boston, Massachusetts
Boston is a city with a rich blend of history and contemporary culture. Walk the Freedom Trail to explore key historical sites, visit the Museum of Fine Arts, and take in a performance by the Boston Symphony Orchestra. The city's diverse neighborhoods, such as the North End and Jamaica Plain, provide unique cultural experiences.
Charleston, South Carolina
Charleston is a city known for its historic charm and Southern hospitality. Explore the historic district's cobblestone streets, visit historic plantations like Boone Hall, and savor Lowcountry cuisine. The city's Gullah culture is celebrated through traditional music, food, and crafts.
Portland, Oregon
Portland's cultural scene is eclectic and vibrant. Explore the city's many microbreweries, enjoy live music at local venues, and visit Powell's City of Books, one of the largest independent bookstores in the world. Portland is also known for its thriving food cart culture, offering diverse culinary experiences.
Los Angeles, California
Los Angeles is a global hub for entertainment and the arts. Visit the Getty Center, explore the diverse neighborhoods like Koreatown and Little Tokyo, and experience live performances at the Walt Disney Concert Hall. The city's museums, including the Los Angeles County Museum of Art (LACMA), showcase a wide range of artistic traditions.
These US cities represent just a fraction of the country's cultural diversity and richness. No matter where your cultural interests lie, you'll find a city in the United States that caters to your passions and offers an array of enriching experiences. From historical landmarks to contemporary arts scenes, these cities are waiting to be explored and celebrated.
Conclusion: A Cultural Tapestry Across the USA
As we conclude our exploration of US cities renowned for their cultural richness, we hope this journey has ignited your wanderlust and appreciation for the diversity found within the United States. From coast to coast, these cities offer a kaleidoscope of traditions, art, music, cuisine, and history, inviting you to delve into the cultural tapestry that makes America so unique.
Whether you're drawn to the sultry rhythms of jazz in New Orleans, the contemporary arts scene of Los Angeles, or the historic sites of Boston, each city offers a window into a different facet of American culture. They are not just destinations; they are gateways to understanding the stories, legacies, and creativity that have shaped the nation.
These cities are living testaments to the idea that culture is not static but continuously evolving, influenced by the people who call them home and the visitors who come to explore. They are places where you can immerse yourself in the past, engage with the present, and glimpse into the future of American culture.
So, whether you're planning a cultural pilgrimage or simply seeking a deeper connection with the places you visit, remember that the United States is a treasure trove of cultural experiences waiting to be uncovered. From the captivating neighborhoods of New York City to the soulful rhythms of Nashville, your journey through these cities will leave you with a richer understanding of the intricate tapestry that is American culture.
As you plan your travels, consider which cultural experiences resonate most with you and your family. Whether it's savoring regional cuisines, exploring museums and galleries, or dancing to the beat of live music, these cities offer a vibrant and diverse array of cultural encounters for everyone to enjoy.
So, pack your bags, bring an open heart and an eager spirit, and set forth on a cultural adventure through the United States. Each city has a story to tell, and your presence there will become a part of its ongoing narrative. Explore, learn, and embrace the cultural tapestry that makes the USA a truly remarkable destination. Safe travels, and may your journey be filled with enriching cultural discoveries!
In other articles in city guide, The Best Hotels in New York City – Traveler's Guide