Introduction
Prince Edward Island, nestled in the eastern part of Canada, is a captivating destination that exudes an aura of romance and tranquility. With its breathtaking landscapes, pristine beaches, and charming coastal towns, this island offers a myriad of romantic getaways for couples seeking an idyllic escape. From scenic drives along the coastline to intimate dining experiences showcasing the island's delectable culinary offerings, Prince Edward Island presents a perfect setting for creating unforgettable memories with your loved one.
With its red cliffs, white sand beaches, seaside villages, and fresh island air, Prince Edward Island on Canada's east coast is a dream destination for couples looking to rekindle romance. This serene maritime province offers countless ways to connect and enjoy quality time together, from watching breathtaking sunrises and sunsets to exploring quaint coastal communities. Though PEI sees its fair share of families during summer months, it remains a haven for lovebirds year-round. The island provides the ideal blend of tranquility, natural beauty and charm that sets the stage for the perfect romantic getaway. Whether you crave beachside bliss, outdoor adventures, fine dining, or just some peaceful alone time, Prince Edward Island caters to every lovebird's needs. In this guide, we'll explore the top 10 most romantic getaways on Prince Edward Island, highlighting the picturesque locations and hidden gems that make this island a haven for couples in search of a romantic retreat.
READ ALSO: Pei whale watching – The Best Spots for Whale Watching on Prince Edward Island 
Charlottetown: Serving as the capital of Prince Edward Island, Charlottetown boasts a rich historical charm with its Victorian-era architecture and quaint streets lined with boutiques and cafes. Couples can revel in the city's vibrant arts scene, catch a show at the Confederation Centre of the Arts, or enjoy a romantic stroll along the waterfront.
Cavendish Beach: Known for its striking red cliffs and soft, sandy shores, Cavendish Beach offers a serene and intimate setting for couples to bask in the island's natural beauty. With its picturesque dunes and stunning sunsets, this beach is an ideal spot for a romantic picnic or a leisurely walk hand in hand.
Green Gables: Inspired by Lucy Maud Montgomery's classic novel, "Anne of Green Gables," the Green Gables Heritage Place provides a whimsical escape for literature-loving couples. Surrounded by lush greenery and charming landscapes, this historical site allows couples to immerse themselves in the romantic nostalgia of a bygone era.
Victoria-by-the-Sea: This quaint village on the southern coast of the island exudes a tranquil, old-world charm. Couples can explore the picturesque streets, visit the local artisan shops, and indulge in delectable seafood at the village's renowned restaurants, all while reveling in the village's serene and romantic atmosphere.
North Cape Coastal Drive: Offering panoramic views of the island's rugged coastline, the North Cape Coastal Drive provides a scenic route for couples to embark on a memorable road trip. With its charming lighthouses, pristine beaches, and awe-inspiring cliffs, this drive is perfect for couples seeking adventure and breathtaking vistas.
Stanhope Beach: Situated in Prince Edward Island National Park, Stanhope Beach beckons couples with its tranquil ambiance and stunning natural vistas. With its gentle waves and soft, sandy shores, this beach offers the perfect setting for couples to unwind, bask in the sun, and relish the peaceful serenity of the island's coastline.
Point Prim Lighthouse: As the oldest lighthouse on Prince Edward Island, Point Prim Lighthouse stands as a symbol of maritime history and romance. Couples can climb to the top for a breathtaking view of the surrounding landscape, and afterward, savor a romantic meal at the nearby Point Prim Chowder House, known for its fresh seafood and captivating waterfront views.
Basin Head Provincial Park: Renowned for its "singing sands," Basin Head Provincial Park allures couples with its unique and enchanting beach experience. The harmonious sounds of the sand beneath your feet, combined with the park's pristine waters and picturesque boardwalk, create a romantic setting that is truly one-of-a-kind.
Rustico Bay: Nestled along the island's north shore, Rustico Bay offers a serene escape for couples seeking a quiet and intimate retreat. With its charming fishing village ambiance, couples can enjoy leisurely walks along the dock, indulge in freshly caught seafood, and admire the stunning views of the bay and the surrounding rolling hills.
Orwell Corner Historic Village: Transporting visitors back in time, Orwell Corner Historic Village captures the essence of a 19th-century rural community. Couples can wander through the village's historic buildings, engage in traditional activities, and appreciate the simple, rustic charm that radiates throughout the village, creating a romantic and nostalgic experience.
From scenic coastal drives to serene beaches and historic sites, Prince Edward Island offers an array of enchanting destinations for couples to kindle their romance and create lasting memories in this picturesque Canadian gem.
Top 10 Most Romantic Getaways on Prince Edward Island
In sum, Prince Edward Island, located off Canada's east coast, is a beautiful and tranquil destination known for its sandy beaches, red cliffs, lighthouses, and quaint seaside villages. It's the perfect spot for a romantic escape. Here are the top 10 most romantic getaways on PEI:
1. Stay in a beachfront cottage in Cavendish – Cavendish is home to the famous Cavendish Beach and PEI National Park. Rent a cozy cottage right on the beach for private walks on the sand and breathtaking sunsets.
2. Go wine tasting in the North Shore – PEI has a rapidly growing wine industry. Spend a day touring vineyards and tasting stellar island wines. Stop for a gourmet picnic lunch between tastings.
3. Enjoy fine dining in Charlottetown – As the PEI capital, Charlottetown has outstanding restaurants perfect for a romantic dinner for two. Splurge on expertly prepared seafood, lamb and other local ingredients.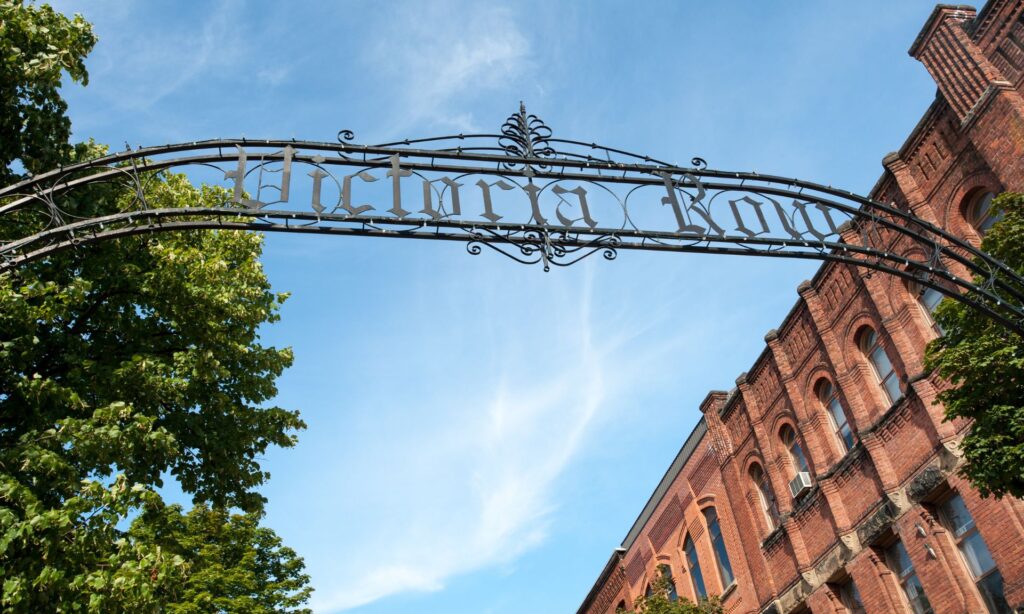 4. Take a sunset stroll in Victoria by the Sea – This postcard-perfect village on the south shore is ideal for peaceful, hand-in-hand evening walks along the harbor as the sun goes down.
5. Go on a cycling tour – Bike PEI's bucolic backroads and coastlines. Stop along the way for breaks to enjoy lunch at a quaint café or the view from a lighthouse lookout.
6. Indulge in a couples massage – Book his and hers massages at a spa like The Spa at the Rodd Charlottetown. Afterwards, relax in the hot tub or lounge by the indoor pool.
7. Charter a fishing boat – Charter a boat and head out on the water for a day spent fishing, sightseeing and soaking up the salt air together. Your fresh catch can be prepared for dinner back on shore.
8. Take a stargazing walk on the beach – PEI's pristine beaches offer front-row seats for stargazing on clear nights. Walk hand-in-hand gazing at the stars for a magical late-night moment.
9. Stay at an oceanfront inn – Treat yourselves to a room with a stellar view at an inn like The Inn at St. Peters. Awake each morning to the sound of waves lapping right outside your window.
10. Watch the sunrise over the Atlantic – End your PEI getaway with an early morning walk on the beach to watch the sun peek over the horizon, painting the sky in pinks and oranges.
With its natural beauty and wealth of cozy accommodations and romantic activities, Prince Edward Island is a perfect destination for an idyllic couples retreat.
Romantic getaways pei safety tips
Stay Informed: Before embarking on any outdoor activities, stay updated on local weather conditions and any potential hazards. Keep abreast of any travel advisories or warnings issued for specific areas on the island.
Pack Essentials: Always carry a first-aid kit, extra water, and snacks when venturing into remote or natural areas. Additionally, pack appropriate clothing and gear suitable for the specific activities you plan to engage in.
Respect Wildlife: If you encounter wildlife during your explorations, maintain a safe distance and avoid feeding or approaching them. Respect their natural habitat and observe them from a distance to prevent any potential conflicts or disturbances.
Water Safety: When enjoying the island's beaches or engaging in water activities, adhere to designated swimming areas and pay attention to any posted safety warnings or flags. Be mindful of changing tides and currents, and always prioritize personal safety while swimming or participating in water sports.
Sun Protection: Given the island's sunny climate, protect yourself from harmful UV rays by wearing sunscreen, sunglasses, and appropriate clothing, especially during peak daytime hours. Stay hydrated and seek shade when necessary to prevent sunburn or heat-related illnesses.
Hiking Precautions: If you plan to hike along trails or through natural areas, inform someone of your itinerary and expected return time. Stay on marked trails, carry a map, and be aware of any potential wildlife or natural hazards that may be present along the way.
Road Safety: When driving, adhere to local traffic rules and regulations, and be mindful of any wildlife that may cross the roads, especially during dawn and dusk. Stay cautious on rural roads and keep an eye out for any signage or warnings regarding potential road conditions.
Emergency Contacts: Save important contact information, including local emergency services, park authorities, and medical facilities, in your phone or on a readily accessible note. Familiarize yourself with the nearest medical facilities and their operating hours in case of any emergencies.
Hygiene Practices: Maintain good hygiene practices, especially during outdoor activities or visits to public areas. Carry hand sanitizer and use it regularly, especially before eating, to prevent the spread of germs and minimize the risk of contracting any illnesses.
Responsible Travel: Respect the local environment, communities, and cultural sites during your visit. Dispose of waste properly, follow designated trails, and adhere to any regulations set by local authorities to preserve the natural beauty and integrity of Prince Edward Island for future generations.
Romantic getaways pei Frequently Asked Questions
Here are some commonly asked questions about romantic getaways in Prince Edward Island:
When is the best time to visit PEI for a romantic getaway?
The summer and early fall (June through October) are ideal times to visit. The weather is mild, tourist attractions are open, and the beaches are perfect for long romantic walks. Late spring (May-June) and early fall (September-October) are less crowded.
What are the most romantic areas or towns to stay in?
Popular romantic areas include Cavendish, Victoria-by-the-Sea, the North Shore region, Charlottetown, Summerside, Greenwich, St. Peters Bay, and the South Shore.
What types of accommodations are most romantic?
Quaint inns, cozy cottages and B&Bs, oceanfront resorts and hotels are great for couples. Many feature rooms with fireplaces, whirlpool tubs and beautiful views.
What activities are popular for romantic getaways?
Couples enjoy beaches, lighthouses, walking trails, cycling, boating, wine tours, spa treatments, sunset views, stargazing, charming village explorations, cultural events and fantastic dining.
What is the best way to get around PEI?
Driving is the most convenient way to explore. A car rental gives flexibility to stop when desired. Cycling is popular too, though distances between attractions can be far. Organized bus tours are also available.
What are some great restaurants for romantic dinners?
Top romantic dining picks include The Inn at Bay Fortune, Terre Rouge Bistro Marche, The Table Culinary Studio, The Pearl Eatery, Row House Lobster Co., and Sims Corner Steakhouse & Oyster Bar.
How can I best plan the perfect PEI couples getaway?
Identify your interests, research desired towns/areas and book accommodations and activities well in advance. Talk to your hotel and the PEI tourism site for help planning a customized romantic itinerary. Travel in the off-season to avoid crowds.
Romantic getaways pei Conclusion
Prince Edward Island is a premier romantic destination in Canada. It's beautiful beaches, secluded cottages, quaint villages, and abundance of couples activities provide the perfect backdrop for an intimate getaway. The island offers stunning ocean vistas, delicious seafood, relaxing spas, and ample opportunities for peaceful walks hand-in-hand along the coast. Whether you want to go cycling, whale watching, wine tasting or simply relax in a cozy inn, PEI has something for every couple looking to reconnect and rekindle their romance. With careful trip planning, you're sure to have an unforgettable romantic rendezvous on the island fondly nicknamed the "Garden of the Gulf."
In another related article, Exploring the Anne of Green Gables House on Prince Edward Island